Name: Hena Pardasani
From: North Bergen, New Jersey
Grade: 10th Grade
School: High Tech High School
Votes: 0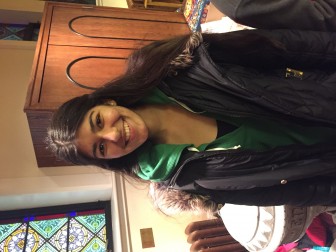 Meeting
a eleven year old girl, working with her parents on the streets of
Mumbai while doing her homework on the side, encouraged me join The
Children's Hope foundation (CH3). This organization helps raise
funds to provide for the education of underprivileged children in
India. I am fortunate to be born in a country where education for
every child is given a lot of importance. However, for many children
across the world, education is considered a luxury.

As
secretary of CH3's New Jersey branch, I have helped organize
fundraisers to help these children get the education they deserve. It
gives me great joy knowing that I am giving back to the community. It
has also opened my eyes to all the things that I take for granted and
has helped me grow and evolve as a person. I believe that education
impacts and empowers you in a positive way, which was my motive
behind joining CH3. In a few years if I come back and I find out that
I was able to help in empowering even one child, I know that I will
have done something right. As I move toward my goals and continue
towards my education in the field of science, I want to continue to
bring about a positive change in the lives of others. Maybe someday I
will be a doctor or a scientist and hopefully I will be able to
volunteer my services where they are needed. I hope to follow in
Oprah Winfrey's footsteps and start a school in India for these
children just like she has done in South Africa. All you need is one
person to bring about a change, and I want to be that one person.