Name: Estefhani
From: Oklahoma City, Oklahoma
Grade: 10th grade
School: Astec Charter High Schools
Votes: 0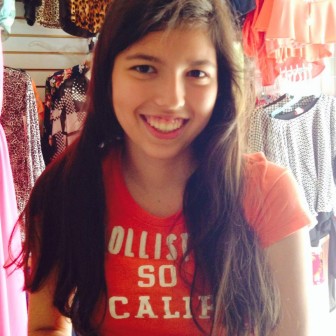 Taking the risk to participate in community service and activities is
something I've always done. I thought of the activities as an
entertainment, something fun to enjoy while in High School. It turned
out to be more than that. My very first outside activity was the
Metropolitan Library. It gave me an opportunity where I had to not be
shy for just a second and challenge myself to talk with others. It
was difficult. I had to take a risk to say a couple of words and
speak with people I've never met, but somehow the library proved me
wrong on its difficulty.
They understood how shy I was and recommended I start off with helping
children. I was tasked to read to them or have them read to me for
about 6 hours per week, which was very simple and not too hard. Once
they came into the room and saw all the books and volunteers, they
smiled shyly walked up to us. My favorite couple of kids was a girl
named Molly and a boy named Theodore. I asked them if they wanted me
to read to them and Molly exclaimed: "No! I want to read!!" Once
she finishes reading, I asked her if I should read next. She shakes
her head and replied. "No! Theodore hasn't read yet! Right,
Theodore!' Honestly, Theodore reminded me of me when I was his age:
shy, timid and quiet. He stared at Molly and said, "Molly…don't
say that.." I laughed. Just meeting these two and getting to know
people like them was the best reward. It makes me smile. Besides the
library, I worked for a church, which was nice enough to make me an
assistant teacher. I had the same experience as reading to the
children back in the Metro library. My job there was to teach the
kids more about the religion but in a way where they can understand
during those 5 hours per week with me. There was this girl who had
the same name as me and it was endearing how she would hug me
everyday and say, "We both share the same name! I'm so happy!"
She reminds me of me too: loveable, curious and gracious. The thought of
helping others like her or getting to know them just makes me smile.
It pushes me to continue doing community service like I did before
and maybe make new friends like Molly or little Estefhani.