Name: Stency Smith
From: Bronx, New York
Grade: Senior High school
School: University at Albany
Votes: 0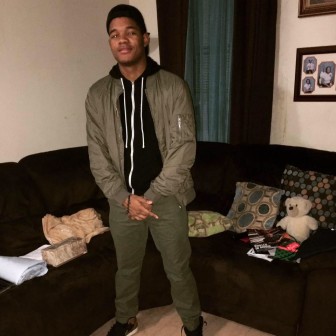 I decided to start my life as a volunteer my sophomore of college because my advisor had
told me it is better to start early interning or doing service at
areas close to what profession you would like to do so you can
reassure yourself that you really want to do what you are thinking
about. So what I want to do in the future is get into the field of
social work and work with children and hopefully be a part of Child
Protective Services or Foster Care. So my volunteer service was at a
community place for troubled children in the poverty ridden area of
Albany. At this place I was to be a tutor/mentor to the children but
I felt much more than that to them because I was the only male
authority at the community service and most of the kids were males
there so my first day there all of them were surprised to see me
because I was of their background but doing something positive rather
than negative. I volunteered at that place for basically 8 hours a
week and it was not even required for me to do so I just enjoyed
being in that setting because it really took my mind off of other
stressful things going on in my life in those moments. My biggest
challenge that I faced while volunteering was getting to get a feel
for the kids and building boundaries. That was my biggest challenge
because me as a person I love playing with kids and being on a
personal level with them but with this new position I had to be on a
business personal relationship with the kids which was hard for me
because I did not know exactly how to do that. But what gave me the
most satisfaction with working with the kids was actually being a
part of their lives at such a young age and being a positive role
models on the kids, as well as being that person that they can relate
to. It kind of sort of built my ego but towards the end it did become
worth it because it showed me that I do belong in the social work
field which is why I ended my volunteer service at that place to
become a part time employee.