Name: Sara Dixon
From: Aurora, Illinois
Grade: Senior
School: Metea Valley High School
Votes: 0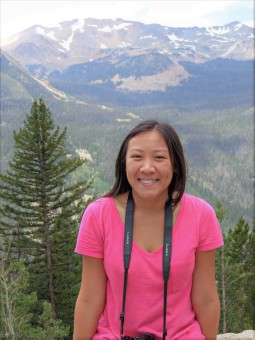 Sara Dixon

Feeding Starving Kids in 70 Countries Around the World
One thing that has made a huge impact in my life is feeding kids who are starving. I
grew up watching my mom raise money for kids in orphanages in the
JiangXi Province of China. I'm adopted from China, so knowing that
she was helping kids like me really showed the personal impact
volunteering can have on your life. She is my role model, so hearing
about her stories helped spark my interest in volunteerism.
My favorite place to volunteer is Feed My Starving Children. We work in teams, packing
high nutrient food mixes for starving children in 70 countries. At
the end of each packing session they play a video showing how the
food we pack helps a little kid go from malnourished and dying to
happy and thriving. Knowing that I was able to help these children
have a chance at a good life gives my life a special purpose. Every
time I pack a bag of food, I think about the children that will stay
alive another day when they eat it. I imagine how they will smile,
sleep well at night and hopefully go to school because they have
enough food in their stomachs to concentrate. That is the feeling I
get whenever I volunteer, no matter how small the task. As long as
I've made a positive impact on someone's life, I'm happy!
Volunteering means a lot to me because it brings all kinds of people together for
a good cause. I've met some of my closest friends through
volunteer projects. One thing I love about Feed My Starving Children
is that everyone is made to feel welcome. It doesn't matter what
race, religion or ethnic group you belong to – you just need to want
to feed children. We all just roll up our sleeves, listen to some
music and work side by side. I'm the Senior Director for Key Club
at my school, so I'm able to round up 60-100 volunteers at a time
for packing sessions. One of my biggest challenges has been getting
the word out and keeping track of all of the volunteers, but I always
get the job done.
Over the last four years I've helped pack over 14,000 meals for kids. We work in
teams scooping rice, soy, freeze dried veggies and vitamins/flavoring
into bags and each bag provides eight meals. I've worked 53 hours
in the warehouse and at least 144 hours making posters, organizing
the packing sessions, getting people to sign up and logging in all of
the hours for Key Club volunteers.
I've learned that I want to major in Environmental Science in college and find
ways to provide clean water and sustainable agriculture for people
all over the world. No matter what has happened during the day,
knowing that you've helped someone will put a big smile on your
face when you walk out the door!