Name: Sylvia Harris
From: Fredericksburg, Virginia
Grade: Sophomore
School: Massaponax High School
Votes: 0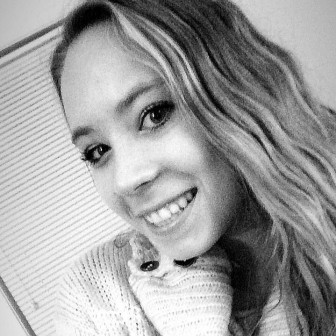 Feeding
the Hungry While Feeding My Heart
The
area that I volunteer with is feeding the hungry. I volunteer at my
church's food pantry, as well as the Fredericksburg Regional Food
Bank. I have been volunteering monthly at my church ever since I was
little, and starting in my freshman year of high school I began to
volunteer weekly at the Fredericksburg Regional Food Bank. When I was
little, my parents helped out with the church food pantry, and I
always enjoyed joining them. I continue to help out with my church
currently because I love it, and my mom is the head of the food
pantry. I decided that I wanted to contribute even more of my efforts
to feed the hungry during high school, so I started volunteering at
the Fredericksburg Regional Food Bank. I love contributing to this
organization and helping my church because I feel like I am making a
difference in the community and it feels really good helping others
out in times of need.
I
volunteer at my church's food pantry every third Sunday/Monday, for
about 3-4 hours total. I help pack boxes on Sunday, and on Monday I
greet the people at the door and help with the system of receiving a
food box. Additionally, I also help sort and alphabetize the papers
for each person receiving a box for my mom. My biggest challenge with
volunteering for my church is trying not to judge the people who walk
through the door. They usually do not have the best clothes, hygiene,
or behavior. It is a challenge sometimes to keep a smile on my face
and give with a selfless heart, and not think negative thoughts
toward the person. On the other hand, by doing this I receive great
satisfaction in my heart, knowing I am helping others maybe get
through one more week with food. I love helping people, so this truly
makes me happy as I go home, knowing I helped so many people.
The
same satisfaction also applies to when I volunteer at the
Fredericksburg Regional Food Bank. I am helping people, just in a
more indirect way. At the Food Bank, I help sort food items that are
shipped in and organize the non-food items on shelves for easy
access. I do this after school on Wednesdays for two hours, so for 8
hours a month I participate in volunteering for the Food Bank. My
biggest challenge volunteering at the Food Bank is staying focused
and motivated since the tasks are tedious at times, and some days I
am tired right after school. However, I always try and think of all
the people who will benefit from my work to stay motivated during
those hard days.

My
volunteer work is not in alignment with the career I want to choose,
however I do want a career where I can help people, and volunteering
over the years has shown me that career motive. Volunteering has also
taught me to have a compassionate, selfless heart.
WORD
COUNT (EXCLUDING TITLE): 497