Name: Ailsa Augustyn
From: Riverhead, New York
Grade: During the 2015-2016 school year I was in 10th grade, currently I am in 12th grade.
School: Bishop McGann-Mercy High School
Votes: 0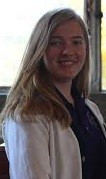 Since a young age I have admired legal processes. Although formal and
lengthy, these procedures have always found a way of interesting me.
I appreciate its ability to find the good in people and help those
who are lost, reform their lives for the better. With this
inspiration I joined my Riverhead Youth Court in 9th
grade.
I have been an active member of my local Youth Court for four years
now. It is an opportunity for teens to become a part of the legal
process by representing youth in a court of law. Through Youth Court
I am able to help troubled teens reform their lives and start anew.
This is accomplished through restorative justice, which allows teens
to put their mistakes in the past and look forward to a better
future. It brings me an immeasurable amount of joy to be apart of
this process and to watch as they take the first step in changing the
direction they are going. I know that the efforts I make now will
help these teens get a second chance that will influence the rest of
their lives. Helping other kids in my Youth Court is an honor as well
as personally rewarding.
When I volunteer to work on a case for the defense, I always try to
take into consideration the type of person the defendant is. My
challenge as a defense attorney is to help my client show their
innocence in making this mistake and by stating their case before the
court. I have to brainstorm questions and statements that allow the
jury to understand my clients point of view. I have spent roughly 120
hours volunteering in Youth Court and numerous others working hard at
home and with my team to create the perfect opening and closing
statements, questions for arresting officers, and questions for my
clients. This process is not simple, but gives me great satisfaction
knowing that I am helping these teens move on from their mistakes.
Youth Court is my definition of looking forward. Compared to
punishing teens, Youth Court has taught me that good people can
stumble down the wrong paths, but they can always find their way back
again. When I walk into that courtroom I don't leave until justice
is reached, not only within case, but also within myself. There is
more than one way to restore balance to the community. As an
inspiring medical student the values that Youth Court have taught me
will guide me as I continue to help those around me. I have been
thanked by many of the kids I represent. Helping them gives me the
confidence that I can help others too in the medical field. My local
Youth Court has never had a repeat offender and I am honored to be
apart of that success. I look forward to a future where I can share
my love by helping those around me. It's very rewarding to know
that I am helping our community's future.