Name: Megan Gilpin
From: Fort Wayne, IN
Grade: 12
School: Bishop Luers High School
Votes: 0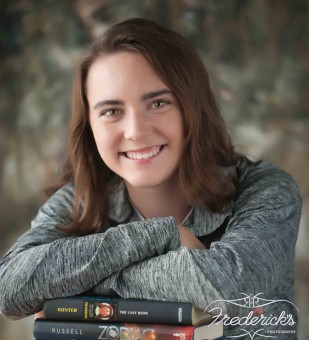 For
the Love of Sport

I
absolutely love the sport of soccer. I have been playing for as long
as I can remember. In fact, I joined the Fort Wayne Sport Club, a
non-for-profit soccer club for all ages, at the earliest age I could,
about nine years old, and I have been with the club ever since. The
club is a second home to me. A home away from home. It is where I
grew, and continue to grow, as a player and person. Everyone at the
club wishes to grow the sport in the USA and helps foster the love of
the sport in elementary age students all the way until you cannot
walk anymore. Even then, all are welcome to watch games, share past
stories, and train the athletes. They also have teams for the
mentally and physically challenged through TOPSoccer. The club
cemented my love for the sport and has made me want to share this
love to all generations. There are many opportunities to do this.

The
majority of my volunteer work is with the Fort Wayne Sport Club. The
biggest contribution I have given the club, other than field cleanup,
was two bench shelters that I made through my Girl Scout Gold Award.
For this project, I organized and helped coordinate the making and
installation of two bench shelters for the soccer fields. My goal
with this project was to encourage parents to let their children have
the opportunity to play a sport and keep active in a safe
environment. On a soccer field, there a few places to take shelter
from the elements like the sun, wind, and rain. I wanted to keep the
athletes playing at the club safe.
It
took me three years to accrue finances, volunteers and build these
shelters, but in the end, it was definitely worth it to see the
continual improvement of the athletes of the club. I had to persevere
through all the challenges. There was a change in leadership at the
club that caused multiple change in plans. The funds I originally
planned to use fell through. All in all, perseverance was the
greatest challenge I had. Despite the struggles, this project was one
of the events that made me realize that I want to continue helping
athletes.
I
wish to continue to be active in the sport long after my playing days
end. I now strive to become an Athletic Trainer that can keep
athletes safe and can promote the continual development of health in
sports. To me, my project and goal is forward looking, to impute and
strive for a long-term, beneficial goal.