Name: Harmony Harris
From: Orlando, FL
Grade: 10th
School: Doctor Phillips High School
Votes: 0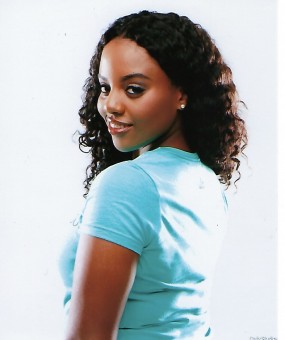 For a majority of my life, I was ignorant of my calling. I was missing
the keys to my purpose. I feared the struggles, taking the risks, and
the unknown. There have been a number of consequences to not knowing
and finding my calling which included me being dissatisfied with
myself. Everyone on Earth is designed and hand picked by God to
complete a specific purpose and I needed to know what mine was.
In July of 2017, I was graced with a life-changing opportunity to be a
part of a youth missions team. With the help from our pastors, our
team embarked on a journey to spread the love of Christ in Jamaica. I
had no idea what would lie ahead of me, but I was ready. One of our
first tasks to complete was to minister at the West Haven children's
disability center in St. James, Jamaica. I was appalled at the
conditions the children were living in. With the thought of their
conditions running through my mind, I had to remind myself of the
reason I was there: to spread God's love.
Before we could even get out of our vehicle, the children ran out of their
rooms and lit up with the most beautiful smiles my eyes had ever
seen. When I stepped foot on the soil, I noticed one of the young
girls walked towards me. Even though she had no idea who I was, she
embraced me with a hug. She hugged me tight and then grabbed my hand
as if we'd known one another for a lifetime. While grasping my
hand, she led me to where they gather for lunch. I made the
suggestion to my team that we should sing for the children. So I
began to sing the song, "Freedom." As soon as the first note
crept out from my vocal chords, I could feel God's presence fill
the room. The children began to clap and jump up and down. They gave
God praise as if they had no worry in the world. I could feel my eyes
watering because the joy I felt in the room was indescribable. As
everyone joined in to sing with me, I realized that my purpose had
been right in front of my eyes. At that moment, I felt my performance
leaving a small impact on those children's lives. No matter how
memorable it was for them, I know that in that moment I helped them
to feel God's love. I realized that every human being has a talent
or an instrument that they can use to change the world. Here I was
was learning to use mine. I never truly understood why I held a never
ending desire to sing and act until that very moment. This is one
reason why I feel that I am destined to use my voice and acting as
one of the keys in my life to keep me open to being an inspiration
for others to experience the "Freedom" I feel in Christ.