Name: Ronald Clay Berrier
From: Wake Forest, NC
Grade: I am a senior in the 2017-2018 school year. In 2015-2016 I was in 10th grade
School: North Raleigh Christian Academy
Votes: 0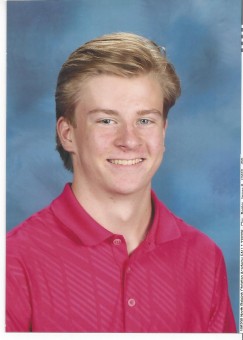 Fresh
Produce to the Community
Boxes
full of fresh fruits and vegetables from local grocery stores and
farmers' fields are ready to be unloaded. Our church, Wake Forest
Baptist Church, hosts a monthly Mobile Market every third Tuesday.
This program is sponsored by the Inter-Faith Food Shuttle (IFFS), a
local agency geared toward ending hunger. IFFS brings food to the
church in a refrigerated truck. The volunteers unload the truck and
place the food on tables for the recipients. I have volunteered
almost 450 hours with IFFS since I was in fourth grade. At first I
participated because my parents wanted us to volunteer as a family.
But as I have gotten older, I look forward to volunteering because I
enjoy giving back to the community.
When
I was in elementary and middle school, I was known as the box boy,
because I broke down the empty food boxes to be recycled. As a
freshman and sophomore, I distributed bulk items such as pallets of
apples, potatoes, and collards greens. I remember the collards came
in huge bags, and my task was to put the collards in smaller bags for
easier distribution. I dislike bagging collards as they were large,
dripping with water, and I did not like the smell of the greens.
However, every month that IFFS was giving out collard greens, I was
there bagging them. I learned to overcome my dislike for the collards
to help others have food on the table.
As
a junior and senior, I participate by helping recipients walk through
the line. I carry their groceries, while recipients select the food
they desire. Then, I load the groceries into their car. I meet people
who I would not usually meet outside of IFFS, and I enjoy hearing
what they have to say. I have learned that no matter what financial
situation one is in, one can always be thankful. The recipients do
not have a pity party for themselves while receiving food, but they
are thankful to the people who volunteer. I hope to one day be as
thankful in my everyday life as these recipients are towards IFFS.
Forward
looking is called planning. Planning for the future is a wise, yet
challenging task. No one knows what the future holds for ending world
hunger, but IFFS is a great plan to have. IFFS is more than just
giving out food. They have several programs such as teaching people
how to cook nutritious food, how to garden, and how to become a chef.
However, this program only serves certain parts of North Carolina. In
10 years I believe the ideas and programs that IFFS started will
expand to several states.
As
I go off to college next year, I want to continue to try to stop
hunger through organizations like IFFS. This volunteer program has
made me realize the need to help those who do not have food. That
realization is all I need to push myself into giving up time and
effort to give back.