Name: Stephanie Williamson
From: Dayton, Ohio
Grade: Senior
School: Wright State University
Votes: 0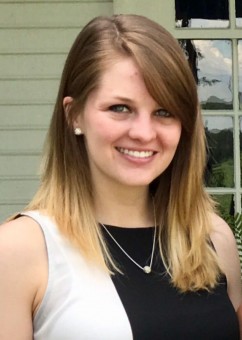 Giving a Life of Service After My Father's Death

My father had always been my role model and a powerfully positive
man who embraced his role in my life as a single father. Throughout
my life, he never complained, only encouraged, and was the strong
foundation of my life. Knowing his optimism, it shocked me when I
walked into the emergency department and saw tears in his eyes, and
heard him tell me "It doesn't look good for me, Stephanie.
Promise me that you'll finish school". I knew that his fight was
over, and that my fight had just begun.
For the majority of
my life, my family was just my father and me. When he passed away,
not only did my dad disappear, my number one supporter and mentor
went with him. I was subsequently forced into the chaos of adulthood,
and I struggled to balance being a full-time student, holding a job,
making funeral arrangements, auctioning off my father's house and
belongings, and the sudden deluge of medical bills and lawyers'
paperwork. Despite my setbacks, I made it my priority to graduate
from Ohio State's business school with honors in order to enter a
stable and rewarding profession. Several years later, I had a job as
a technology consultant in the pharmaceutical industry that would
give me the security that I had so badly needed.
After graduation, I
was sent to work on a pharmaceutical merger in Chicago. I spent my
weekdays living in extravagant hotels, driving luxurious company
rental cars, and working in an opulent building. Yet, from the start,
my purpose there felt hollow. I felt complacent, and above all, I
felt as though I had failed my father. While I had fulfilled his
dying wish that I finish my degree, I had failed to realize the
lesson he had taught me every day for the previous twenty years.
Several
years before his passing,
I asked my dad to let me spend a year in Brazil volunteering with
Rotary, and he simply inquired how I would use that experience to
make myself a better person before giving me his full support. When I
later asked for the backing to move to Taiwan for a year, the only
question my father asked was how it would make me better at giving
back to those around me. Less than one year in my pharmaceutical job,
and I realized that my father would not have been satisfied to know
that I was making money without making the world a better place, and
neither was I.
Today,
I am following my dream to become a service-oriented citizen who
improves the lives of those around me. I aspire to become a
physician, not for the prestige, nor for the money, but because I
want to challenge myself while helping other people. I have come to
realize that aiding people struggling through the toughest times of
their lives is the most rewarding and fulfilling career a person can
pursue. I now work as a Medical Assistant at a walk-in clinic in
Columbus and volunteer at the Ohio State SICU, and although these
provide only a small taste of what a medical career would be like, I
could not be more excited to see what the future holds. I understand
that the route to becoming a physician is difficult, but my father
instilled in me the desire to work hard for my dreams while
simultaneously serving those around me. Although
my father is gone, my desire to make him proud lives on, and I won't
let the time and lessons that he instilled in me go to waste.