Name: Mckenna Alice Purdy
From: Remus, Michigan
Grade: purdymckenna@gmail.com
School: purdymckenna@gmail.com
Votes: 11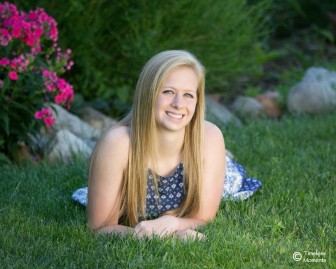 Volunteering plays an important role in my life. Giving back and volunteering teaches
compassion and understanding. I love that I have the opportunity to
give back to my community and neighborhood who have helped shaped me
into the individual I am today. At first I did not understand the
importance and need of volunteering until I did my first activity. To
my surprise, it was not painful or boring, it was a very enjoyable
experience.
Ever since I was little, I would always volunteer at our local animal shelters. I
loved feeding, brushing, and taking the pets for walks every time I
went. As I grew older, I was able to do more complex volunteering
activities. I regularly perform my volunteering activity at a local
food bank. Here I have shared laughs and unforgettable experience
with the new people I have met. The feeling you get when handing the
families a basket of food will never be able to be replaced. Every
Sunday we will meet to to complete orders, organize the shelves, or
make baskets for our monthly food giveaways. One moment I will never
forget is one of the first times I was volunteering and I gave a
basket to a mom who uncontrollably cried and gave me the longest
endearing hug. Those are the moments I live for when volunteering. It
isn't just a mark on a paper that I can check off saying I have
participated in volunteering, it is meeting new people and helping
out of community and members. I have learned very valuable skills to
help me in the future.
During high school, my sports schedule is complex. However, I make a plan to complete 10
hours of community service every month. Volunteering is not a chore
to me, it is an opportunity to gain new experiences, give back and
help others, create new connections with people, and creating a sense
of accomplishment. In my small town, we host a blood drive every 3-4
months. This is where everybody comes together to give donations of
blood to save three lives. I wake up at 6:30 to go help set up and
stay there until 3 working as a cantine aid. At first I dreaded it
because of the long hours but, I learned to enjoy and appreciate my
time there. It was a very rewarding experience and I got to do many
things I wouldn't of had an opportunity to do otherwise.
Community service is fun and rewarding, but the biggest challenges I faced was wondering
how to get involved. Many people always are asking how to get
involved, and the truth is there are endless opportunities around
you. I am apart of many Facebook pages where I can see local events
going on, or I simply had to ask people and they won't say no as an
answer. As I move through life I will always volunteer, I love to
bring joy and experience the accomplishment of helping out.