Name: Miquela Devore Givens
From: Dayton, Ohio
Grade: College Freshmen
School: Wright State University
Votes: 0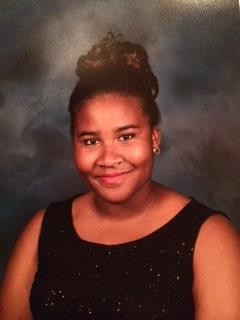 Miquela Givens Wright
State '21- Dayton, Ohio
Giving Back to the Community
My life has been centered around volunteering and service. It began with
my youth group. One Sunday after Church, we went to a soup kitchen. I
chose to volunteer there because it was my first time going and I
thought it would be fun to serve meals to the people and interact
with them. I only volunteered there once. I never got the opportunity
to go back. My responsibilities as a soup kitchen volunteer was to
help make the food, serve it to the families, interact with them, and
help clean up when everyone left. My biggest challenge as a soup
kitchen volunteer was seeing babies and small kids there. It was sad
and heartbreaking. The most rewarding thing as a volunteer was that I
got to feed the families and it felt good not letting them go hungry.
Volunteering at the soup kitchen made me realize that I should be
more grateful for the things I have in life because not everyone is
fortunate enough to have things that they need.
In the summer of 2013 and 2014, I volunteered with preschoolers at my
local YMCA. I chose to volunteer with the preschoolers because I'm
good with kids. As a preschool volunteer, I helped the kids with
different games and activities, gave them lunch and snack, and put
them down for nap time. My biggest challenge was dealing with the
kids when they were crying, not getting along with the other kids,
and not following directions. Being with the kids gave me the most
satisfaction as a volunteer because I was their role model. At the
YMCA, kids come from different backgrounds and home lives. A lot of
kids had home issues and took it out on other kids. I was there for
them and made sure they felt welcomed at the Y, so that was also
extremely rewarding for me. From my volunteer position, I learned
that kids aren't easy to deal with and you need to have patience
with them.
Looking towards the future, I see my volunteer activities as "forward
looking". To me, "forward looking" means to benefit. With my
volunteer activities, I want to make people feel cared for. I feel
that society often puts down certain types of people, especially the
unprivileged ones and they deserved to be loved and cared for. I've
received many blessings in my life and I feel that I'm called to
give back to my community. If I were to come back to my community in
ten, twenty, or even thirty years, I feel like my volunteer
activities would have made a huge difference. I feel like everyone
would be accepted and more people would want to volunteer because
helping others is important, especially those that need help the
most.