Name: Brendan Stegner
From: Bohemia, New York
Grade: 10th Grade
School: Connetquot High School
Votes: 0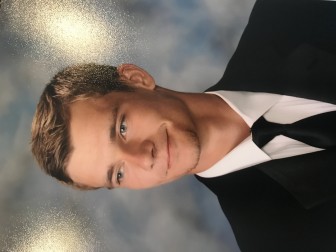 There are several areas and local places within my community that I choose
to volunteer. Just recently I volunteered to work at a local
restaurant (Monsoon) which I serve annually on Thanksgiving Day. This
establishment provides free turkey dinners to veterans and their
families in the community. This was the fourth year I volunteered;
the guests are so appreciative and thankful. I invited my sister and
cousin to join this year because the experience is fun and rewarding.
I have been a volunteer junior fire fighter at The Bohemia Fire
Department for two years. I attend meetings every other week at
the firehouse, where typically instructors teach fire safety and fire
prevention to high school students. At times the trainees are
assigned cleaning projects and odd jobs at the station. The junior
program is involved in many community activities such as; cooking and
serving Christmas and Easter fundraiser breakfasts and marching in
the annual Christmas and the Memorial Day parades. Another important
program that I volunteer for is the Saturday Youth Swim program. I
volunteered my time as a helper to the coaching staff. Every Saturday
morning during the winter season children of all ages learn to
improve their swimming form and stamina. As a graduate of the program
and one who really enjoys teaching I look forward to this time every
week. I volunteer approximately eighty hours per year of community
service. Most of this time is split between the Explorer fire program
and the Bohemia swim club. I have also volunteered my time at other
soup kitchens and setting up the baseball fields for Bohemia Little
League.
I was raised in the town of Bohemia since inception. The community
has a great atmosphere, a good reputation and is filled with caring
civilians. One way I can show my appreciation for the community is to
give back. To show my appreciation towards the town where I live, I
give back. I give to the people of the town in high hopes that this
community can become even more of a "home" to be than I always
thought of it to be. I learned that being a part of the community
makes you love it that much more. Throughout my volunteer
experiences, I've learned that every step of the way, I see my
community become that much more special.
Some of my biggest challenges were setting up softball fields in the
cold rain, although I know deep down that games must be played, and
fields had to get done as quickly as possible. Also, my friends every
thanksgiving morning play pickup football, besides me. I have been to
several soup kitchens provided to under privileged citizens.

I will never forget how imperative my community is to me. This town
has raised me with a full life, a house, and a safe community that
has given me the freedom to live the great childhood I had lived.
That is why giving back to this community means everything to me.