Name: Lauryn A Sharp
From: Farmington Hills, MI
Grade: Eleven
School: Cass Technical High
Votes: 0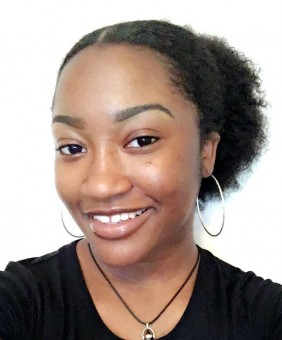 Giving is One of the Best Parts of Life
By
Lauryn Sharp
"Service to others is the rent you pay for your room here on Earth" –
Muhammad Ali
I have been on this Earth for 17, almost 18 years and some of my best
memories are of me volunteering. When I was about 6 years old I was
standing outside on the coldest day of the year collecting money for
the candlelight vigil that was being held for the homeless in
Michigan. Just moments before we stepped outside to start collecting,
Covenant House Michigan played a video of all of the people who came
seeking help and shelter, and of success stories of people working
who had been on the streets for the better part of their lives. Even
though I was young, my heart was touched and I have never looked at
life the same way.
Now, 11 years later, I have found myself going down a different path.
Since the summer of 2015, I have been spending a lot of my time at
Developing K.I.D.S, a non-profit organization that caters to urban
youth. Each summer since 2015 I spent at least 20 hours there a week
building relationships with kids from ages 5 to 13. I chose this
organization because I feel like if these kids are getting support
now, at such a young age, they will never have to turn to the streets
for safety or comfort. The most challenging thing about spending so
much time here and building all of these relationships is the stories
that I've heard, particularly the ones where there's nothing I
can do to help the people who turn to me for help. However, just
knowing that they trust me enough to tell me is a reward within
itself.
It brings me great pleasure, and great satisfaction to know that these
youth are "forward looking" which in my opinion means that they
can disregard the past and keep looking towards a bright future which
is the goal. Hopefully by me contributing to this organization now,
15 years later it will have grown to cater to thousands of youth.
Maybe they will even open a children's shelter, the possibilities
are endless. Our job is to be optimistic and continue to be "forward
looking".