Name: Yanira Madrigal
From: Moscow, Idaho
Grade: College Freshman
School: University of Idaho
Votes: 0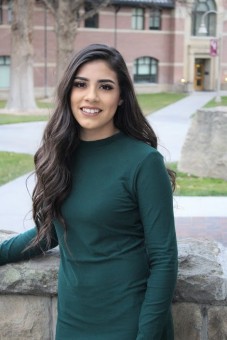 For two years I was a part of an amazing support group called TRIO Upward
Bound and through Upward Bound there came a community service
component. I volunteered at several places around our community.The
Whitney Community Center College Carnival is an event that TRIO takes
charge of. We spend time preparing for it, setting up and taking part
in it. I dedicated about 12 hours setting up and hosting the
carnival. The Friendship Feast at St. John's Cathedral has to one
of my favorite volunteer experiences. We gave out food to those in
need and as they were eating we came by their table to try and get to
know them. The Christmas Banquet was one of the most influential
events I have taken part in. In the first half that we were there we
put foods of boxes together and gave them to people as they drove by.
It was extremely cold outside but with all the hard work we were
putting in we didn't even feel the cold. In the second half we gave
out bags of toys to families and watching the kids faces light up is
something you don't forget. Every volunteer event that I have taken
part of I have taken something away from every experience that helps
me shape the person I am today.

            One thing that I am greatly proud of is helping serve food to ones in need.
Volunteering at the Friendship Feast at St. John's Cathedral was an
amazing experience. We served a little over 100 people and I was so
caught up helping that I didn't realize that I missed my lunch
break. Watching the people's mood change after serving them was one
of the best feelings. I also got to personally know some of the
people and hear their stories, which really touched my heart. In the
end of the event one of the people there started singing to all of us
and students from the TRIO program started joining along. I can take
a lot from this experience because I learned so much from it. No
matter where we come from or what we've been through we still can
unite and become one. Just as we did when we all came together and
started singing. This whole experience has made me appreciate all
that I have and how blessed I am. I understand that things happen and
don't always go your way but there's people out there who are willing
to help. The world can be a beautiful place when we all help one
another. Overall, the whole experience was something I will never
forget.