Name: Megan Gold
From: Edmond, Oklahoma
Grade: sophomore
School: Oklahoma Christian School
Votes: 0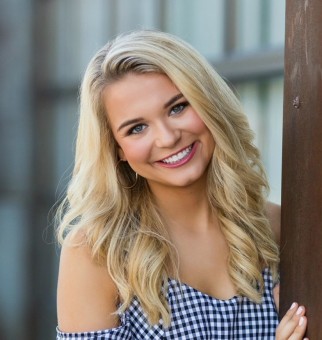 At
the young age of six I discovered a situation that would motivate me
to make a difference: my grandpa was eating Vienna sausages and M&M's
for dinner. Years earlier, my grandma had died and left him with
little cooking skills. He failed to understand the role of nutrition
in maintaining his health, and with the help of local mobile meals,
he remained well-fed and living in his own home for many years. This
occurrence became the genesis of my work dedicated to ending senior
hunger. Now, more than 10 years later, I dedicate my community
service efforts to my grandpa and thousands of seniors just like him.
Working
alongside my local mobile meals program, I began delivering meals,
visiting with the seniors, and working in the kitchen. Although I
loved these activities, I wanted to do more. I came up with the idea
of a teen leadership council with the hope of furthering the reach of
Edmond Mobile Meals. The first ever Edmond Mobile Meals Leadership
Council was born, and I was appointed teen chair! Now, in its second
year, I have taken the leadership council from a group of passive
observers to active participants. I led 15 high school students
through various leadership activities and trainings, and the council
has even been put in charge of brainstorming all community
involvement projects! For instance, the council planned to construct
220 holiday bags; however, this project had a twist. I recognized the
importance of giving the students resources to go out into the
community and request donations themselves. With the generosity of
local merchants and organizations, the bags were filled with trail
mix, candy, juice, socks, puzzles, chapstick, etc. This enabled the
teens to be proactive in order to see their goals come to fruition.
The
participation of teenagers has given Edmond Mobile Meals a fresh look
at the endless possibilities within a non-profit organization. In a
recent conversation with the director, she said, "I am so impressed
by the level of engagement of these teenagers… their involvement
has directly impacted the lives of so many." What started as a
project has evolved into a vision for the future. My generation will
carry on the legacy of those who came before us, and it is our job to
take care of those who have taken care of us. When teens are
inspired, they have the power to catalyze incredible change. My hope
is to see the Edmond Mobile Meals Leadership Council continue to
inspire younger generations to make a difference in the lives of
others for many years to come.