Name: Genene Davis
From: East Stroudsburg, Pennsylvania
Grade: grown1126@gmail.com
School: grown1126@gmail.com
Votes: 0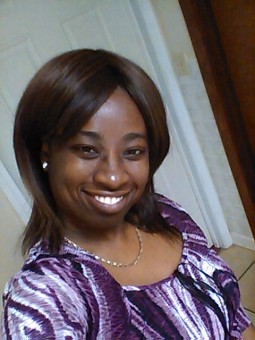 Genene Davis
12/30/17
Scholarship
In today's
generation, there are so many oeople struggling and not enough people
helping out the needy and low class. I think it's very saddening to
see many people going through low self-esteem, low confidence, and
becoming depressed because of life challenges. I love to encourage
and inspire others to let them know that they can overcome those
challenges with the help of prayer, faith, joining support groups,
and always believing bin themselves.
The area in
which I have chosen to volunteer is helping the homeless and giving
back to the needy communicaties. I've experienced homelessness many
times in my life, and I would love to empower the needy and help them
in anyway that I can. So many people across the United States and
other countries are suffering from hunger, homelessness, starvation,
crime, and poverty. In my opinion, this world would be a lot better
if many people had a loving, caring, humble, and empathetic heart. I
want to be a great role model and a great inspiring person for "all"
the needy people that has been struggling. I know what it's like to
feel abandoned, neglected, lonely, depressed, and discouraged. I want
to help out ths needy with encouragement meetings, and moral support
as well.
I've had
already volunteered a few times when I served food to the homeless in
a local soup kitchen. Volunteering at the soup kitchen made me feel
empowered and grateful to know that I helped the less fortunate. I
spend about 4 hours overall within those 2 dats of volunteering. My
responsibilities of volunteering consisted of cleaning the kitchen,
working as a great team to serve food, making sure the sign in sheet
was signed by.all those who ate, and accomodating to the needy with
drinks/food they wanted. My biggesr challenge as a volunteer was to
encourage my team when a few members did not want to complete the
task. The thing that has giving me the most satisfaction as a
volunteer is to know that I made a great and positive difference in
the world by helping other people. Humblenesd and more patience is
what I've learned from my volunteer position. My career goals has
aligned with my volunteer experience in the need of helping others
and being a great teammate. Forward looking means to look and prepare
for the future and move on without looking baclk in the past.
After my
volunteer experience, I hope to see the change of more people
volunteering and giving back to the poor and needy. If I was to come
back in 10,20, or 30 years I think a few homeless people would
remember me for helping serve the food with a happy and giving heart.
I hope my volunteer experience would be a inspiring story and
hopefully it wpuld encourage others. There is nothing wrong with
helping with helping others, especially the needy, because they need
to feel love and special ss well! I hope my volunteer experience help
make a difference for the world!