Name: Ciarra Nicolle Cunningham
From: Simpsonville , South Carolina
Grade: 10th grade
School: J.L. Mann High School
Votes: 0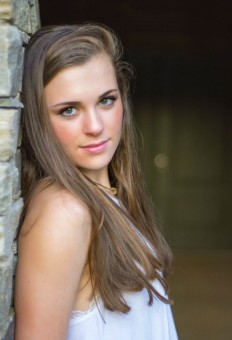 Ciarra Cunningham
Youth Forward Scholarship 2017
26 November 2017
Growth
through Volunteering

            Giving back to my community has been a huge part of who I am. At
age 10, I began volunteering at a local soup kitchen to help the less
fortunate in my community. For multiple summers, I spent over 20 hours a week helping serve food and
distributing donated clothes at a soup kitchen. I became so close
with not only the workers there but the attendees as well. I always
brought a big smile and a helping hand which made everyone feel
welcome and at home. It is important to me to go over beyond and help
out as much as I could, so I organized donation drop offs, bake sales
to raise money, and I made personal hygiene bags for everyone. Being
so young taught me to be grateful for what I have because not
everyone is as lucky as you. I considered everyone who attended that
soup kitchen family, because I got to know them on a much deeper
level then just their name. They would tell things going on their
lives and things they needed help with. I will never forget the guy I
helped prepare for job interview by spending my own money to buy him
a nice outfit. I was always willing to help everyone in any way
possible because that is what family does. I continue to volunteer in
my community and at my church as often as possible. I would like to
do more, but my biggest challenge is time. I play competitive
volleyball, high school sports, and I am a 3.7 student academically.
With college approaching, I have used my volunteer experience to help
me find a college that not only is a fit academically, but has the
same aspirations and goals for helping the community. While the soup
kitchen I volunteered at closed down, I feel I made a difference in
the many lives I helped while making a difference in my own life. You
never truly understand what it is like to be homeless until you are
put into the lives of those who are. The warmth and gratitude those
with nothing showed me made me feel all my efforts were worth it.