Name: Aliyah Mbamara
From: Austell, Georgia
Grade: 10th grad
School: South Cobb High School
Votes: 0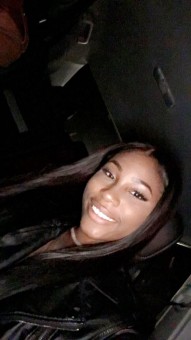 Being a part of my school's magnet program, we were expected to
participate in many community service activities. We are also
expected to have at least 360 hours before graduation. So as I moved
through high school I always was involved in community service. Not
because it was required but because it is something I enjoy and
looked forward to. I volunteer for those whose circumstances don't
allow them to. I volunteer in the hope that it will inspire others to
do the same. Today I have accomplished more than 600 hours of
community service including events with St. Thomas Catholic Church,
Grady Hospital, Walmart Vision Center, Adopt-A-Mile, and Habitat for
Humanity.
My community service with Habitat for Humanity had the largest impact
on me. I felt good about myself being one of those volunteers. I
shared many laughs and stories with the other volunteer. It was
satisfying to help improve other's lives.
I know firsthand how important it is to have a place to call home. As
a result of growing up in a neighborhood where I felt safe, I was
free to roam with the careless abandon and idealistic sense of
possibility that only a young child can possess. This freedom allowed
me to learn, to dream, to hope and to visualize a positive future.
While the vast majority of Americans feel stable and secure in their
current situation, I've learned that housing insecurity touches
many adults at some point in their lives.

Across the world, urban populations have increased rapidly, often
exceeding available housing for families. Situations such as housing
instability — including frequent moves, overcrowding, and the
threat of eviction or foreclosure — creates stress, depression and
hopelessness for many families. Families in need of affordable
housing live everywhere: small towns and villages, sprawling cities,
and even in your community. Fortunately, Habitat for Humanity offers
opportunity and possibility for decent, affordable housing. Overall,
the experience was inspiring and I realized this is something I would
love to do in the future. I want to make a global impact with a
college degree in sociology.