Name: Mason Grabowski
From: Arlington Heights , Illinois
Grade: Sophomore
School: John Hersey High School
Votes: 0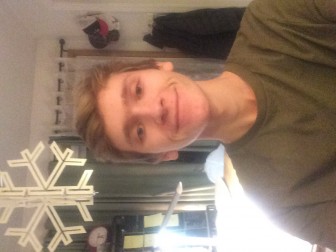 Two years ago, I organized a food and paper drive through my Boy
Scout troop. We camped outside of grocery stores asking for
donations, and in time for Thanksgiving, we were able to donate about
a hundred premade thanksgiving baskets, packed with canned cranberry
sauce, paper plates and utensils, and a variety of other
Non-perishables to our local food pantry.
Who knew you had to request permission to set up a donation booth
outside of a store? I guess everyone except me! I spent an hour on
hold waiting to talk to the store manager to get approved. While I
marinated in the soothing tunes of Marvin Gaye, Jimi Hendrix, and
Metallica, I printed out a couple hundred letters for tag and bag.
With help from 42 volunteers made up of friends, family, and my
fellow scouts, we were able to place a bag on every doorknob in our
neighborhood. Each bag had a paper note attached asking for any
donations to be left outside in the bag a week later. The fun spirit
of tag and bag was enough to get everyone through the frozen winds of
a November night with a smile still on their faces.
All the hard work had paid off, the food was stowed away in the
pantry. The carpal tunnel from writing emails last time wasn't
enough to overcome the fun and fulfillment I felt at the end. It
turned out I wasn't the only one who felt that way, my friends, and
fellow scouts had a blast, and we were all ready to come back next
year for round two.
One thing I love about scouting is that things like organizing a food
drive are far from unheard of. I've seen an eighth-grader organize
a project to build plant beds in his middle school garden, and many
other community service projects led by kids. Scouting is such an
important organization because it teaches kids how to be leaders and
how to communicate in a world lacking nuance and texture.
Last year I helped the pantry hand out the Thanksgiving boxes. If I
have to write about a single moment I made someone happy, it would be
about the smile on the young mother's face. Someone who worked two
jobs trying to raise her children. Someone who couldn't afford a
Thanksgiving dinner, but doesn't have to worry about letting her kids
down anymore. I remembered that look, the smile, the relaxed
eyebrows. It was the same look my mom had on her face when I was
growing up. The look in her eye just after we went a week on a cup of
milk she brought home from work, and a stew we made for $10 when my
sister and I chowed down on cranberry sauce someone else donated.
As of September 1st, I am an Eagle Scout. I have organized,
completed, and worked on many more projects and I will continue to
help my community anyway I can.