Name: Neida Maldonado
From: Los Angeles, CA
Grade: 11th
School: Manual Arts Senior High
Votes: 0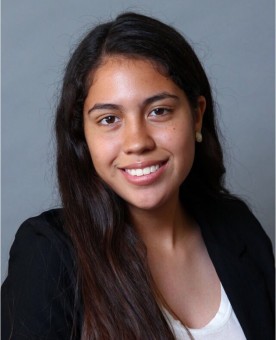 As
a first-generation student whose mom immigrated from El Salvador, it
is important for me to speak for the underrepresented. I do this
through MAYEA (Manual Arts Youth Empowering Action), a grassroots
movement affiliated with Community Coalition. Community Coalition is
a nonprofit organization that informs our community about current
events and how to help the politically disadvantaged. I attend 3-4
hour meetings every day after school where I get informed about
political issues affecting my community that I can share with my
peers. I educate them on their rights and how to protect their civil
liberties.
My
leadership is rooted in the doubt and fear of my fellow peers and
through the knowledge that my community is filled with high
concentrations of poverty and minorities. Often times, students and
their families are not aware of what to do when faced with
immigration issues, dates regarding DACA, or how to apply for college
when facing issues of illegality. During the meetings, I give
presentations and lead group discussions that convey the importance
of attending workshops, rallies, and voter registration.
Additionally, I have made our voice heard at the "Defend DACA"
rally on September 5, 2017. While chanting "El pueblo unido
jamás será vencido!" (The town united will never be divided!),
I was empowered to use my voice for those who are oppressed daily by
the societal stigma against being undocumented.
The
feeling I got when we passed the detainees banging on the detention
center walls in solidarity made me
realize the positive effect I am having on my people. By marching
side-by-side with my fellow community members, I felt empowered.
Furthermore, this form of civic engagement was important to me as I
wanted the detainees to know they were not alone in their struggles
and that they have a support system. It is through MAYEA that I help
my community understand our situations and rights among political
turmoil, ultimately hoping it leads to better treatment and equity.
We live in the land of the free and I refuse to believe the core
values that established this country are voided the moment a person
lacks citizenship. These values are rooted deep within me, and I will
continue to fight for those whose voices are not being heard.