Name: Lakevin Madlock
From: Chicago, IL
Grade: 10th
School: Steinmetz high school
Votes: 0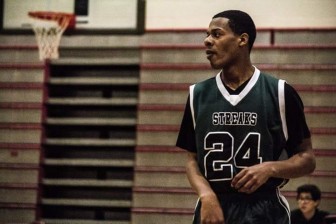 Having Confidence in myself to take the next step after High School
I consider improving my integrity by setting a goal for the present and
future. My family, the people who influence me the most, help me to
improve myself as a person.
Making a good first impression to peers and other gives me confidence to be
professional.
For example overcoming obstacles that shape the person I am and want to
become, The choices that help you down the long road of "first failure then success".
Making better decision trying new thing to refine my mindset to continue to complete my tasks of
achieve my goal, I remain focus on the vision, My goal and the Next Step after High School is to
surpass my duties in taking it step by step weekly goals turning into monthly goals as I, move forward into the stage
of finishing High School i want to prepare myself to be a good college Student.
Being professional is something i want to continue to work on as i
transition out of high school introducing myself an intelligent way. For instance giving a first good
impression to you Professor, Boss, Coach or Instructor. Saying please and thank can define a person's manners.
Building relationship and resources enhance a better connection with those who
i name and sentences two. What i learned is that having respect and
give respect too my Family, Friends and peers
helps me as i present my personality as a individual that wants to
grown beyond a high Student that wants to graduate High School but, give myself the opportunity
to be a successfully In go to college and pursue a career to further my education as a
college student, To strengthen my Career choice. Practicing task and taking Responsibility, Focusing on the
good that uplifts encouragement and perfect my craft to continuously build my confidence after High School.
Engaging interests in different participation activities and academical
during college life. Will not just prepare me for a career, but give
me leadership to keep working hard and never forget where i came
from. As I reflect on the past , i continue to grow through the
adversity that help me pursue motivation and confidences, Integrity
and resourcefulness. These strengthen skills will guided me to be
successful and reach my goal as I prepare for the future. Being
professional, saying thank you havin manner. Not being rude to other
and forming a good relationships with professor coaches and
colleagues, showing others my perspective, to my goal and o that
builds a personal ability to have confidence in myself to take the
next step pushing my Future career.