Name: Brenda Gaskins
From: Bridgeton, New Jersey
Grade: 10
School: Bridgeton High School
Votes: 0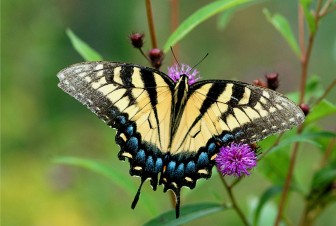 Help
Others Before You Help Yourself
Gandhi
once said, "the future depends on what you do today." In this
world everyone has a purpose and the main purpose is to provide help
to others. Throughout my life I have provided my service to my
community and the communities around me. When I was younger I started
my service with simple clean ups around my town. One is unable to
choose one path to give service, I prefer to help with anything and
anyone that I can. Whether it is aiding the elderly, children, poor,
or disabled, I am happy to do it. During my first year of high
school, I discovered the Interact club, which I am now the treasurer
of the club, who does multiple service projects. The most memorable
service project to me was when we went to the pediatric center for
disabled children. These children were the sweetest, I read to them
and played games. This visit made me appreciate life and the
beautiful people of our world. Besides the various projects we do, I
volunteer at my aunt's farmer's market and farm. This
volunteering allows me to ensure the satisfaction of people, that
smile they give when I make their day less stressful with my kind
manners and politeness. With so much artificial products in the
world, growing food is the best way to provide help to the world.
As
a volunteer there are challenges thrown at me. For instance, when
performing clean ups, I am faced with hurt because people treat the
planet like garbage instead of taking care of it. Another challenge
would be juggling school and volunteering. School and volunteering
are very important to me because they relate to my future career as a
nurse which requires both. To be a nurse I need to have an education
and the ability to help others. Volunteering has made an impact in my
life because it made me realize that life is worth more than just
living.