Name: Sali Marroki
From: El Cajon, California
Grade: 10
School: EL Cajon Valley High School
Votes: 0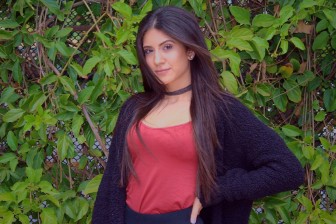 Help Me Help You
Do you consider helping your community something you can enjoy? Well let
me take you on my journey of how I help out my community while also
enjoying every second of it. Many of us would think that doing things
for free will never be fun and is always a waste of time. Well that's
wrong! You can definitely do something and give back to your
community while also enjoying it.
The very first thing that I did this year was join Leo's Club. This is
something that I am so glad I got to do. We have meetings every
Mondays and we always discuss that upcoming events and they are
always a blast to be part of. It is always fun to go on events like
the Mother Goose Parade which was super fun and enjoyable and also be
able to run the blood drive and be part of saving people's lives.
Second thing that I did that is new to me this year would be volleyball.
This is my first year doing volleyball, and this has been something I
been wanting to do ever since I was very little. I always sucked at
playing volleyball, but loved watching it and playing it. Until this
year I decided to join it and I definitely am happy with my decision.
My team feels like a family and it's nothing but laughs with them.
I always enjoy going to practice and games, because after a long day
of stress and studying hard I need that time to just relax and stop
the stress. Once I enter the gym I just forget about all the stress I
have going on and I start to focus on the game while also having fun.

Next thing that is new to me, which is by far one of the best things I
have ever done in my life is volunteer at the hospital. Ever since I
was about 3rd grade I knew that I wanted to be something including
the medical field. Now what time of doctor has changed a lot but I
have always loved being in the hospital and I've always enjoyed
being there. This is my dream now to work at the hospital as a
neonatologist and be able to be y the newborns. This is definitely
something I see myself doing in the future and I will continue to
work hard for it.
I can say that I have definitely enjoyed these activities and I will
continue to do them and will continue to volunteer because it is fun.
All these activities and even more give me about 250 hours or even
more. This semester has been difficult and busy and I was totally
busy all the time, but it also taught me how to manage my time, which
is a very valuable skill to have.