Name: Summer Starr
From: Bellingham, Washington
Grade: sophomore
School: Squalicum High School
Votes: 0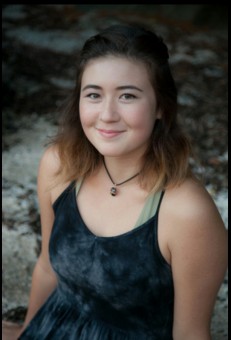 Help
Yourself to Helping Others
In 2016 I was juggling school with work and extracurricular activities. I wasn't
planning on volunteering anytime soon, at least with my full
schedule. I felt swamped and unhappy back then. My friend who
volunteered at the YMCA Rockwall invited me to go indoor climbing
with her. It wasn't soon after this that rock climbing became a
lifestyle for me. It's an empowering individual sport that taught
me about discipline while having fun, it's fair to stay that it was
this sport that pulled me out of my slump. Climbing gave me a feeling
that I wanted all people to experience, I wanted to dive into this
community and help other people find themselves through this sport. I
began volunteering at the rock wall three months after my first
visit.
As a volunteer I welcome new climber to our gym, I belay them, and I give them
feedback. We volunteers are the eyes of the rock wall, we make sure
people are tied into the rope correctly and that people are giving
safe belays. We also make sure that the wall and ropes are in good
condition along with the harnesses and belay devices. I take this
part of my job very seriously because it has to do with the safety of
YMCA members. It is perhaps the greatest challenge for me to send
someone up the wall because if some injury were to occur it'd be
because of my failure to recognize something unsafe before it's too
late. However my fear of something bad happening has made me more
responsible and observational. There are several times when I have
asked a climber to climb down instead of being lowered because there
was something skeptical about the rope or my belay device or their
harness. It's always better to be cautious in rock climbing.
I worked family climbs every Friday and Saturday for ten months and
there I helped fathers find their passion for climbing when they had
thought it was too late to try a new activity like this. I still
climb with those guys every week and we challenge each other to
improve our skills.
I watched kids transform form novice climbers to strong and
confident climbing beasts! A lot of the youth I worked with have just
recently decided to also become volunteers and it's amazing to see
people at such a young age wanting to engage and help in their
community. This is what I would refer to as "forward looking".
Just as previous volunteers have taken good care of the rock wall and
helped me discover my purpose; it is important that my impact is
resulting in others wanting to leave an impact. Maybe youth will see
how I generously give my time to them and they will want to do the
same. I hope for an ongoing cycle of volunteers at the YMCA that
selflessly help one another.