Name: jasmine cooper
From: conway, South Carolina
Grade: freshman
School: coastal carolina
Votes: 0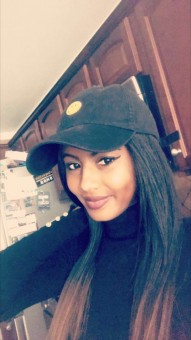 "No one can do everything,
but everyone can do something"-unknown
What is your purpose? This
question is preached into our everyday lives. As a child, we are
asked, what do we want to be? Who do we want to become? As we grow
and learn we are then asked what is our purpose. We live everyday, we
eat, we breath, but why are we here? Are we here to help? Are we here
to hurt? Are we here to make a change? Or our we here to follow? With
me, my purpose was recently found once I started college. My purpose
is to help. I was placed here to help others that cannot effectively
help themselves. I know there is not a lot that I can do to help
certain people but volunteering my time to someone who needs it,
means enough. I volunteer with the homeless. I decided to volunteer
with the homeless because in my eyes they are everyday people who, as
the years progress, are treated more and more like they are lesser. I
like working with the homeless, you build a bond. You learn who they
are and what they've done, you hear stories and you make friends.
You meet people who genuinely are thankful for the time given. My
time given is 12 hours a week. I have been volunteering for two years
now and since I have moved closer to my school, I have met new people
volunteering. When I volunteer, I hand out food, clothes, and my
heart.The question I continuously ask in my head is. Are you
volunteering for other people or are volunteering for yourself?
Volunteering has made me thankful for what I have and what I was
blessed with because not everyone has the same opportunities as I do.
My biggest challenge volunteering was differentiating a job and my
personal life. A majority of the people that I know and volunteer
with, think of volunteering as a job. They don't want to converse and
become friends with the people they are helping. Volunteering for me
is connecting and blessing someone with time and love. Having that
mindset has allowed me to effectively help when I volunteer. The
biggest happiness that I feel volunteering is when someone tells me
how they feel like I am an angel. The happiness that I bring to them
makes me feel accomplished. The whole volunteering aspect makes me
feel like I am doing something to, in the end,build onto my purpose.
Being a volunteer I have learned to be selfless, to be caring, to
listen ,to pray and to be thankful. Without volunteering all of
these aspects would have never made their way into my life. I believe
everyone should help out someone, whether it's big or little.
Anything will do. If you do nothing you are apart of the problem but
if you do something you help.