Name: Jeremiah Levitt
From: Simi Valley, CA
Grade: Current 12th Grade
School: Simi Valley High School
Votes: 0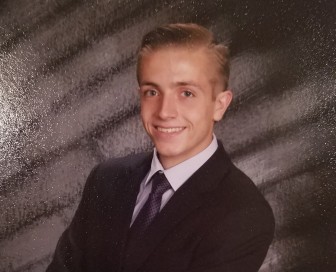 My name is Jeremy Levitt. I am a graduating senior and throughout high
school, I have been involved in organizations such as Key Club and
the National Honor Society. These organizations have given me the
opportunity to be involved in a variety of activities such as ringing
bells for the Salvation Army during the winter months and decorating
floats for the Rose Bowl Parade. I have also been given opportunities
outside of these organizations like mentoring younger students,
coaching younger ice hockey goalies, and volunteer at the Free Clinic
of Simi Valley.
One of my most impactful volunteering experiences was the opportunity  to
go to the local elementary and middle school students for an hour
every week and become a mentor towards them. I was able to help the
younger students with talking about their struggles whether it was
out of school or in school. This helped them get a chance to open and
feel respected and feel appreciated. There was one student that had
affected me the most. I was in Washington state playing Junior level
hockey for my Junior year and I was with him at Cougar Valley
Elementary. He was struggling in the classroom and wasn't feeling
like he belonged in. He started acting out and he felt really left
out from his class. I was able to help work with him and help create
solutions to some of his problems he is facing. He began to start
enjoying school and began to start making friends.
In addition to my mentoring, I used my skills and passion as a hockey
goaliey to coach many young goaltenders for an average of 2 to 3
hours a week since the beginning of my sophomore year. I was able to
work on the fundamentals of goaltending and I taught many life
lessons through hockey. For example, one must battle through the most
difficult situations if they were able to succeed.
Finally, I recently started volunteering at the Free Medical Clinic of Simi
Valley for three hours per week. I chose to do this due to my
interest in going into the biomedical field.  I applied the
skills I learned from my other volunteering experiences to show
empathy and encouragement I needed to show for the patients that
needed help. I feel that I am able to help check in patients and
provide them support and care as I take their vital signs before the
doctor sees them, therefore make them feel more at ease during a
tense time in their life despite my young age.
           Through my volunteering experiences, I learned everyone has a story to be
told and through active listening, I have grown myself. As I provided
each person I have encounter more confidence, I have seen myself gain
a new-found confidence in myself. I look forward to continuing my
experiences in volunteering.