Name: Eduardo Jimenez
From: Atwater, California
Grade: 11th
School: Atwater High School
Votes: 0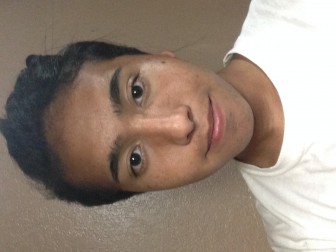 In the year 2014, I began my life as a freshman in high school and
participated in an after school program called Talon Academy. It was
here where I feel as if I belonged to a club that had called anime
club. In my junior year of high school, I've recently learned that
Talon Academy needed staff member help. So I rose into action and
volunteered to become a teacher assistant within the club that I
enjoyed the most. If I was going to work, it might as well be in the
place where I enjoy it the most. I have dedicated about nine to ten
hours a week to this club so that every student who came to the club
would have the best experience that they can possibly have. I was
incharge of the schedule of whether we should watch anime or listen
to music. Causing me to watch each person so that they have a chance
to see or hear what they want. I also had to make sure that no
student was handling the equipment improperly. Although that may seem
simple enough, it's not if you get ten to fifteen students excited
and begin to run around.
The biggest challenge was to be able to please the major of these people
who were coming into the club. I've tried to implement the idea
that other people had, but the students dislike. The only way that I
can make them all happy is if I spent time looking for an Anime
Convention and get the help of the teacher to arrange the students to
go to this event. But in the end, I feel very satisfied because I can
see the smiles that I place on the students who come into the club
each day and wanting to return the next day to see what else the club
that I help in can offer them. Helping me learn that the efforts
placed by one person may benefit others in a positive way.