Name: Taylor Rop
From: Orlando, Florida
Grade: 10
School: Timber Creek High School
Votes: 0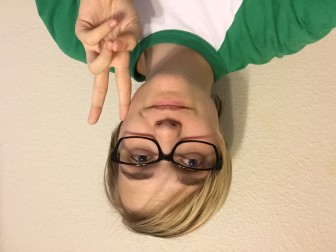 Living in Orlando, one thing that there seems to be an abundant amount of is
homeless people stuck out on the streets. With the way weather works
down here I know firsthand how miserable it can be in the sweltering
summer heat or the awful hurricane seasons, and that's coming from
someone who has access to resources that the homeless of Orlando
don't. Once I was able to recognize what exactly the homeless in my
home town were going through, I knew I wanted to give back and help
in any way that I could. So I set out to find some way to help, and
after some searching, found an organization called Straight Street
Orlando that allowed me to give back to those less fortunate than
myself.

      Straight Street has been a major help in accomplishing my goal of helping the
homeless, and as a volunteer of that program I've been striving to
do my best. On the second Tuesday of every month, my family and I
head down to the city of Orlando to the organized food share to not
only feed the homeless, but get to know their stories and just be
able to befriend them. Throughout the five years I've been with
Straight Street, I've seen and heard many people's stories change
for the better. In my time there, multiple people have managed to
make it off the streets thanks to our organization's help, and
every time I hear about another homeless person able to get off the
street, words can't describe how overjoyed I am to be able to have
been a part of their incredible journey.
I've learned a lot from my time spent serving the homeless, and the
biggest thing I've ever learned was that no matter how bleak a
situation appears to be, you just have to get back on your feet and
work hard to create change. Nothing in life comes easy, and while
I've been blessed to be in the situation I'm in, I want to be
able to move forward and spread that good to others. I want to be
able to look back at all the service that I've done when I'm
older, and see that because of the impact that I made, I was able to
change someone else's life. I want to be an example to others who
want to go out and do something to better the community but may be
too afraid to do so or think that they can't make much of a
difference.
Even by just simply sharing a meal with someone and hearing their story,
you can change the life of someone who needs it.