Name: Oscar Bernabe-Villanueva
From: PORTERVILLE, California
Grade: 10
School: b.oscar20000@gmail.com
Votes: 0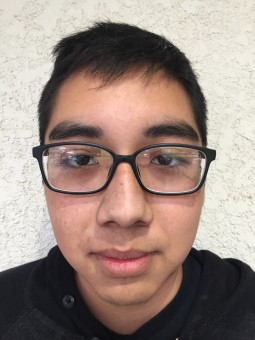 Oscar Bernabe-Villanueva
December 11, 2017
Helping the Homeless
I have decided to volunteer in the area of helping the homeless in my
hometown called Porterville in California. I was drawn to this area
because I have family members that have gone homeless before and it
was painful to see them like that so I go out and help whoever I can
on the streets. I have been helping the homeless in my community
since I was in middle school with the Step Up Club and the Go Green
Club which are still doing it to this day. Before I only showed up
to the events that help out the homeless, but now I help plan the
events by announcing it through flyers and try to get any donations
that the people of our community would want to give whether it is
canned food, apparel, or extra money. As a volunteer, the biggest
challenge has been getting enough people to contribute or attend the
events that would help benefit the homeless of this town. If enough
people sign up for this event then we are then able to organize a
meal sit down for the homeless to eat and take after they leave the
area of which the event was hosted. Throughout the whole time that I
have volunteered with helping the homeless was that I got to sit down
with many of them and learned how they got to the position that they
are in now. I have not only listened to their stories, but they all
have also given me advice on the life lessons that they learned while
being homeless. I am able to call some of them my friends because I
too have shared with them my personal problems and have helped me get
through them. From these past couples of years, I have learned to not
judge people by what they look like and to just take the time to
listen how they got into the position that they are in now because
they could be amazing people that just made simple mistakes in their
lives. These activities can be seen as looking forward to looking to
see the opportunities that can be acquired by just giving a helping
hand to those in need. Through the volunteer activities, I would
want the world to foster the idea that people should always try to
help out the homeless in their community in any way whether it is
giving them money, food, or donated apparel, people should always
seize the opportunity to make someone's day. In the future when I am
done with school I believe that the activities I have taken part in
would still be planned even after twenty years have passed. These
events will continue to influence the young adults to help out those
in need and make our community a better place.