Name: Wendy Mendoza
From: Grand Junction, CO
Grade: Juinor
School: Grand Junction High School
Votes: 0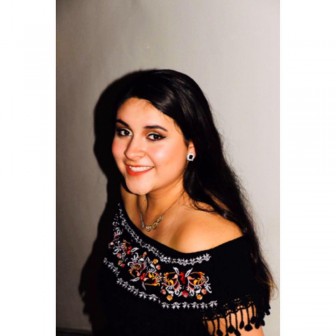 Wendy
Mendoza
12/29/17

Helping The Younger
Ones
I
have volunteered in two elementary schools, I volunteered for
Chipeta Elementary when I was a sophomore in high school for a
second grade teacher. During my senior year I volunteered for a
semester at Tope Elementary for a kindergarten teacher who inspired
me to become a kindergarten teacher myself. I chose to volunteer for
an elementary school because I enjoy working with little children
and I enjoy children in general. I volunteered at Chipeta every
Thursdays for 50 minutes each Thursday, at Tope Elementary I would
volunteered every Friday for 40 minutes since it was the only time
the kids had play time. My responsibilities at Chipeta were mainly
helping the teacher get the supplies for the class ready and
sometimes help her out with the kids. At Tope Elementary my
responsibilities were help the teacher write in the kid's
notebooks, help the kids put all their things in their backpacks,
work with kids on anything they need to strengthen and help around
the classroom with the kids making sure they are all getting along.
The biggest challenge I faced during volunteering was probably
knowing how to deal with the kids not getting along and how to work
it out in a way where they would be happy with it. The most
satisfying thing about volunteering with little kids is getting to
know them and see them learning and the feeling once they've
gotten used to you, just seeing how happy they are to see you and
how they would just change my mood completely on those stressful
days at school. I learned that I really want to be a kindergarten
teacher because I enjoy working with kids and I had wanted to be a
teacher just didn't know which grade, since I started volunteering
with little kids I realized that I wanted to work with little kids.
Volunteering with little kids can help me in the future by giving me
experience with little kids for my career as a kindergarten teacher.
"Looking forward" to me means preparing for the future and doing
the things that help you get closer to what you want to do in the
future. I want to help kids get the education they need in a fun way
and make sure they learn not just things for school but things they
can remember and use in the future. I don't think my volunteering
activities would make a difference if I came back in twenty or ten
years, because I think I would still have chosen to be a
kindergarten teacher because of my volunteering with little kids.