Name: Jessica Ruiz
From: Los Angeles , California
Grade: 11
School: Alliance Cindy & Bill Simon Technology Academy High School
Votes: 0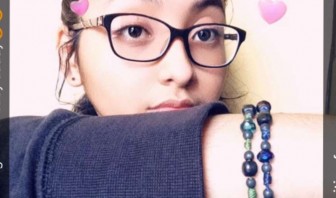 Volunteering has started to be a requirement at many high schools across America and
since this is a mandatory thing kids are less motivated to volunteer.
Making things a requirement makes people especially kids not want to
do it when it should really come from the heart. It is even in the
name volunteer, which is something that comes from within you because
you are the one that picks whether or not to do it. At first when I
entered high school I thought that helping out was pointless
especially from where I am from I thought that change could not
happen just by volunteering. Which is probably the mentality of most
teenagers, but over the course of a year I was able to see the impact
of volunteering.
My name is Jessica and during my tenth grade year a teacher in school opened up a club
called WYBL which stands for Watts Youth Building Lives. This club at
first I entered with the intention of getting hours and
extracurricular activities to strengthen my college application. But
when we began to help around the community by giving food to the
homeless, amongst other things, I was able to see the joy that was
brought to the people. Which is what is the most satisfying because I
feel good when give the homeless, which is stuff that I always took
for granted because I thought all people had basic needs. Since our
club does not have a lot of member our helping is a bit limited
because everything that is donated comes from the club members. As a
volunteer it is really challenging to get all the things we donate
out of pocket especially coming from a low income family that barely
has money for ourselves. Though I always make sure to raise up my own
money to buy some things in order to donate and give to the homeless.
By joining this club I know like helping people around the community
because it is so rewarding when I am able to gather with people from
school I normally would not talk to and put everything aside to help
out together. I have learned how to communicate better with people
and not be shy when it comes to stranger, which just means that I am
not totally socially awkward.
I take pride in volunteering and think that many people should do it because it can
be very helpful and rewarding. In the future I hope that I will be
able to be stable enough so that I can help more people. I want to be
able to donate money, help families and people that need it the most.
Even though I know it might not happen I do wish to come back to
Watts and build more homeless shelter because many people in Watts do
not have a place to live. My community has a lot of people living on
the street that are really dangerous and cold during the winter with
no type of medical or economic support. So if I can ever come back to
Watts I wish to be able to achieve all of this and help people that
need it. Overall I do hope for more help in my community and other
communities that need it.