Name: Ryan Stalcup
From: Basehor, KS
Grade: 12
School: Basehor-Linwood High School
Votes: 0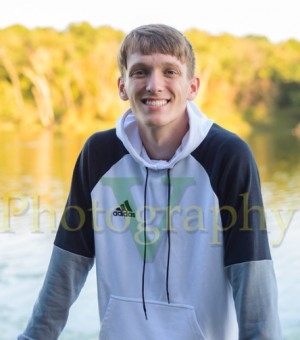 HELPING TO FEED THOSE IN NEED
I began volunteering in 2016 at a community garden that is sponsored by
my father's employer.  The garden is in downtown Kansas City
Missouri.  It consists of several raised beds where a variety of
vegetables are grown and donated to a local food bank.  

My responsibilities consisted of watering and weeding a portion of the beds on the
weekend.  Because these are raised beds, they tend to dry out
quicker than a typical garden.  Most of the volunteers who take
care of the garden during the week live in the suburbs.  There
aren't many volunteers who can conveniently take care of the garden
on the weekend.  By volunteering to drive downtown on the
weekend, I'm helping to ensure that the garden is getting the
attention it needs.
The total time commitment between the travel time and time spent working
in the garden was typically 2 hours a week.  I was responsible
for watering and weeding the beds.  For me, the biggest
challenge was forcing myself to get up and get the work taken care of
as early as possible on Saturday morning before the heat of the day
really set in.  I took a great deal of satisfaction in knowing
that my efforts were contributing to making sure that those in our
community in need of help were getting access to a nutritious meal.
It taught me to appreciate my good fortune and not to take it
for granted.  
This year there were 3,407 pounds of vegetables harvested for Episcopal
Community Services which runs a local food bank.  I take a lot
of pride in knowing that my efforts have helped in producing this
much food for the food bank.
This experience has really created a sense of purpose for me going
forward.  I have done other volunteer work in the past, but this
experience has really helped me to see exactly how my efforts were
making a difference.  As I continue my education and beyond,
volunteer work will take on a more significant role.  My goal
will be to continue making a difference in the communities in which I
live.  While my volunteer efforts will be one part of that
difference, where I hope to exert an even greater level of impact is
through an expanded level of leadership.  I hope to be able to
influence others to also step up and contribute in our community.  If
I'm lucky enough to one day have children of my own, I plan to
ensure that they learn at an early age the importance of volunteering
in their community as well.  Hopefully through them and others I
create a legacy of giving back.