Name: Yuxuan Wang
From: Winter Park , Florida
Grade: Wyuxuan00@gmail.com
School: Lake Howell High School
Votes: 0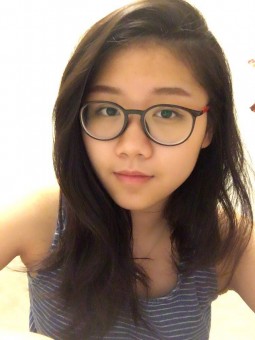 HOPE
By
Yuxuan Wang
Hope is a very
powerful word and has many different meaning to different people.
Hope helps people get through difficult times when help is most
needed and for me that was volunteering at my local Thrift Shop named
HOPE. My thrift helps supply needed thing for the community like
food, clothing and toys needed to keep children entertained. Although
there are other thing donated like furniture and paintings they try
to create a home and safe place for unfortunate people in my
community.
When I volunteer in
HOPE I learned how they donated food. People donate their time to
help distribute the food to the community. Hope gain their money
through sales in the thrift store then HOPE uses the money to buy
foods from grocery stores or distributors and giving to the homeless
people. Food is given out at certain times of the year. During
Thanksgiving and Christmas time donating food from HOPE helps with
supplies and also help with feeding the unfortunate that don't get
coverage from government support programs.
The most jobs that
I did in the thrift store was sorting, and the most of the donation
that I sorted was clothing. People always donate their old clothes to
our thrift store year round. I was sorting men's clothes, women's
clothes, kids' clothes and even some formal clothing. I picked out
the clothing without any spot and bad smell then folded them to
price. Every piece of clothing was under $10 and most of formal
clothes are under $80. I can see people's surprise face because of
low price while I put the priced clothes to the shelves. It was
amazing to see their reactions to the low prices.
The loudest sound
in our thrift store is the kid's section. Kids usually lose
themselves in our toys' section. We sell many toys such as dolls,
puzzles, picture books, toy cars and so on. Parents cannot reject
their children from getting the toys because of low price and what
the toys have to offer. We like to demonstrate our toys to the kids
by allowing the kids to play with the toys in store. Many kids sit on
the ground to reading the picture books. I was so touched to see kids
getting education in our thrift store. I love to see the kids also
play with the learning puzzles at my store.
Volunteer in HOPE
taught me to help others and give back to my community. I value my
time and experience I brought to HOPE volunteering there. I enjoyed
give unprivileged people hope and the resources they needed. HOPE
taught me to treasure everything that I already have now, and think
about other people who don't have the things that I have. HOPE
showed that life can be hard for people who don't have these simple
but much needed things like food, clothing and toys that are needed
for everyday life. I will always give back to the community as I
grow.