Name: Samantha Fleming
From: Tucson, Arizona
Grade: 12th
School: Pusch Ridge Christian Academy
Votes: 0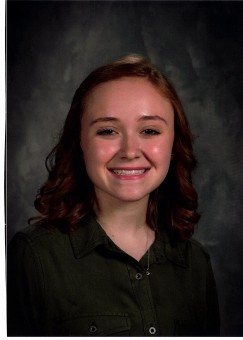 When I was 12, I started volunteering weekly in my church's nursery. I have been
doing that every Sunday since then, and now work for my church doing
childcare. Also at my church, I have been able to combine my love for
children and music by co-directing the children's Christmas play
for the past four years. Throughout November-December, we have weekly
rehearsals in which I teach the kids their music for the play and run
through lines until they are ready to perform in front of the church.
Since my church has allowed me to discover my passion in life of working with kids, I
knew I wanted to do more. I spent hours researching places to
volunteer with children in my town and finally came across an
organization that has changed my life. Integrative Touch for Kids, a
nonprofit that supports children with special need and their
families. When I found ITK, I was extremely excited and applied to
volunteer at their next event the summer after my 8th
grade year. It was a camp that brought families with special needs
from throughout the country together for a week. The volunteers each
watched and connected with a child throughout the week as their
buddy. I absolutely loved it and participated in smaller events
called "playdates" throughout the year. The next summer, the camp
absolutely changed my life. I was assigned a sweet 6-year-old buddy
named Jordan who has Cerebral Palsy. I have never seen so much love
in one person than I have from Jordan. Even though she can't
verbally communicate, this little girl changed my life forever and
revealed to me exactly what I want to do for the rest of my life:
work with children with special needs. I am now on the Junior Board
for ITK and love every second that I get to spend with those amazing
kids.

When I realized that I wanted to work with kids with special needs,
I wondered exactly what I could do with that. One day, when I was
inpatient the hospital after a surgery, I met a Child Life specialist
and knew right away that was exactly what I was going to do. Later, I
researched ways to get involved in Child Life and stumbled across a
Children's Medical and Rehabilitation Clinic. Since this summer, I
have been volunteering for three hours once a week and I have loved
it. Since the Child Life Specialists know my career goals, they have
given me opportunities to see a glimpse into what I will be doing in
my job. I plan and help run a teen support group, help with
holiday/special events, and go on calls to support children who are
struggling with a medical procedure. Not all of this has been easy,
and my heart breaks for what these kids have to go through, but I am
excited to do whatever I can to help them in what may be the hardest
time of their life.