Name: Nicholas James Allen
From: Osceola, Iowa
Grade: Senior in High School
School: Iowa State University
Votes: 0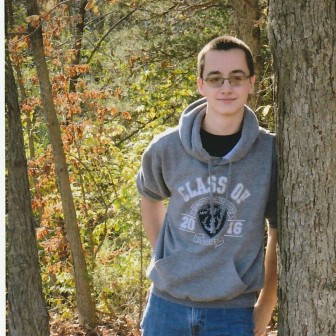 Nick
Allen
How
I am Working to Create a Better Society of Leaders.
Volunteer work is something that a lot of people do not partake it. Personally, I
enjoy volunteering my time to the Boy Scouts of America. I volunteer
my time to Troop 101 out of Osceola, IA. This is the troop that I was
a part of as a youth and have decided to give back to them and in
turn the community by dedicating my time to them. Coming back to the
troop as an 'adult,' my responsibilities are rather large. Being
one of the younger leaders also has more tasks that I volunteer to do
so the older leaders don't need to do them. My responsibilities
include, but not limited to: maintaining a positive atmosphere at all
events, creating a warm and welcoming learning environment, teaching
younger people new skills, and allowing them to hone those new
skills, and allowing the youth to create their own leadership roles
and projects and helping them get them to fruition. My biggest
challenge in my experience so far is trying to keep the kids
motivated and active in the troop, once they reach middle school and
high school, their priorities shift from scouting to other
activities. But when a scout shows dedication to himself and the
troop and helps those younger than him, that gives me the most
satisfaction.
I enjoy teaching the youth in the troop and those in the community, but I have also
learned from being a volunteer in the Boy Scouts of America. The most
important thing that I have learned is that when something isn't
working in a certain way, take a step back, talk with people and get
input on what can be done differently. This will usually allow for
myself or anybody to get a fresh perspective on anything and succeed.
I'm currently attending Iowa State University pursuing a bachelor's degree in
Agronomy. My school and troop I volunteer at are about and hour and a
half apart, so it is very difficult to make it to the weekly
meetings, but I do volunteer much of my time during breaks in the
semester and over summer break. I try to make it to all activities
that the troop has planned and so far, I have not missed very many.
My major will allow me to teach the troop about the many factors that
can influence soil, water, and nature in general.
I see my activities as forward looking because I try to have all my activities
and behavior to better people for the future. I try to be the best
role model that I can be, and I try to make sure the kids in the
troop see the positive that they are doing. In twenty years, I would
like to still be active in my troop being a mentor and seeing my
scout go on to be great leaders in society.