Name: Alexis Tatiana Hunter
From: Sanford, North Carolina
Grade: athunter99@gmail.com
School: athunter99@gmail.com
Votes: 0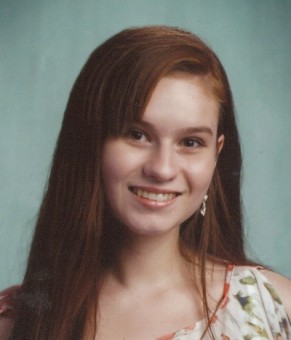 Alexis Hunter
How I Give Back To My Community
Since I can remember, service and giving back to others has been the
forefront of my life. My parents have always encouraged me to
continue to give to others who are less fortunate and to give people
who are going through difficult times hope. In the past, I have
volunteered at CARA (Carolina Animal Rescue and Adoption) and the PTO
Thrift Store.  I have also returned to my elementary school to
help during the school's carnival, Parent Night, and Open House.
More recently, I have received the wonderful opportunity of
interviewing potential students for Lee Early College during
Recruitment Night.  Currently, I am making a difference in my
community by participating in ministry work. Even as a young child, I
have accompanied my parents in ministry work, helping those who want
to learn about the Bible and understand its content. Many people
enjoy this service and, in turn, decide to live in a way that pleases
God. Those people seem to be so much happier than they were before
and it makes my heart swell with joy, knowing I helped them find
happiness. This work really makes me feel like I am bettering the
lives of people in my very own community. This year, I have
consistently averaged a minimum of 10 volunteer hours every month.
For the future, I will continue to work in the ministry but I
hope to expand my ministry to reach more people. I have considered
either devoting more time in my current community or even going to
another country to minister during my summer vacation. By doing this,
I hope to reach more people and change more lives for the better.
Also, I am now eligible to volunteer to provide relief work in areas
that have been affected by disasters.  I have submitted my
application for this privilege, and I hope to selected for this very
necessary work. Excitement is the perfect word to describe my
feelings towards the future and to see where my life will head
academically, spiritually and personally.  I am a student that
will persistently work hard academically and will continue to improve
my own community's quality of life by doing volunteer work. I hope
that you find me deserving of your foundation's scholarship because
as a hard working student, I commit myself to effectively take
advantage of the opportunity that the scholarships will provide me.