Name: Leslie Azuara
From: Manassas, Virginia
Grade: sophomore
School: Osbourn High School
Votes: 0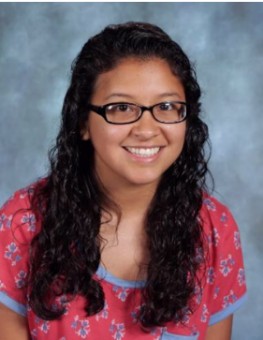 Ghandi
once said, "The best way to find yourself is to lose yourself in
the service of others" ("Brainyquote"). This quote is very
relatable not only to me, but to many others who have volunteered. To
volunteer, means to devote one's time to others by helping them out
without expecting anything in return. Examples of volunteering could
be: raking leaves, shoveling, building houses, helping church
organizations, or even events in school that involve the community.
When one volunteers they are more likely to become more involved with
others. In addition, they meet new people and create connections.
Volunteering can help shape one into an outgoing human being with the
necessary confidence to face the world.
I
began volunteering my freshman year, and since then I have noticed
that I have grown as a person. Every year I added new clubs and
organizations to my list and each one required a necessary amount of
community service hours. When I began volunteering I only went to one
place: Saint Thomas Church. There as a group we handled food pantry
and gave them to the less fortunate. As time went by, I stopped going
to the organization and began volunteering at events that involved
the community such as the Color Run or the March of Dimes. That is
where I met amazing people that to this day, I still talk to. I also
became introduced to Boys and Girls Club, where I helped wrap and
distribute christmas presents for two years. Volunteering may feel
like a job to others, but to me it is a way to meet new people and
have good experiences.
As
I stated before, volunteering can help shape one into an outgoing
human being, and that is who I am today. I still struggle with being
confident, but thanks to these experiences I have developed into a
somewhat confident person. Obviously, I have been influenced by
others, but volunteering has had a big part in who I am today. I
enjoy the opportunities that have come my way and majority of these
opportunities came to me by being involved in school clubs such as
Interact Club, Key Club, Future Business Leaders of America, and
Skills USA. Within these school clubs I have had the opportunity to
volunteer at many places such as the annual clean up of Occoquan
River and elementary school events. In addition, the Student Council
Association has allowed me to be involved with school events such as
homecoming, prom, and community involvement. Just recently we had an
event where we gave back to the community by giving the kids of this
city a holiday themed family fun night. Here they created such
ornaments for the holiday.
When
volunteering, I have been able to see smiles on such wonderful faces,
I have been able to make new connections, I have been able to grow as
an individual human being. As gandhi had said, I did find myself in
the service of others and I still continue to find myself and grow
and learn. I know that through volunteering, wonderful opportunities
will come my way and in the end I will be left with the many hearts I
have touched and the many hearts that have touched me. These
experiences will allow me to one day tell a story. A story of how I
grew in the service of others.
"Mahatma
Gandhi Quotes." BrainyQuote.com. Xplore Inc, 2017. 15 December
2017.
https://www.brainyquote.com/quotes/mahatma_gandhi_150725