Name: Brianna Nicole Hodak
From: Spring Church, PA
Grade: brihodak0425@gmail.com
School: brihodak0425@gmail.com
Votes: 32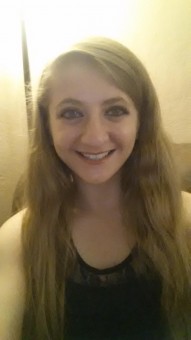 One of the biggest influences on me throughout my high school career was
the Leo Club. Leo Club is a service-based club and it has given me
many opportunities to volunteer throughout my community. I have been
able to participate in community Thanksgiving dinners and Breakfasts
with Santa. Here, I encountered low income families in my community
who may not have been able to afford to make a fancy dinner. I was
grateful to be able to experience that aspect of my hometown and to
be able to serve them and help in any way. At the Breakfasts with
Santa, I was one of Santa's "elves" and helped pass out
presents. The joy on the children's faces was absolutely priceless. I
love to be a part of something bigger than myself. Also, the Leo Club
has opened the Viking Closet, named after our school mascot, which is
a place where students who come from low income families can go get
clothes and hygiene items. I work in the Viking Closet every week. It
makes me happy to know that I can directly affect my fellow
classmates in such a positive way. I have also organized for the Leo
Club to fundraise for Operation Smile, which is a program where oral
surgeons travel the world to provide free cleft palate surgeries to
children. Ever since I was three years old I have wanted to be a
Dentist. When I was in eighth grade, I learned about Operation Smile
and fell in love with the idea of medical mission trips. Therefore,
it is very touching for me to be able to teach my community about
this program. Volunteering throughout high school has given me the
ability to put myself in other's shoes. We are all living a unique
life and sometimes people just need a little help from a caring hand.
I imagine humans as all being attached by invisible strings. Our
actions directly impact eachother, whether we realize it or not. Why
not let it be in a positive way. If I were to look back in twenty
years, I think I could honestly say that these acts have had a
positive impact on the world becauase I believe every life is
important and little acts of kindness can deeply affect a person. I
have been very blessed in life. I have loving parents, a happy home,
and my health. I love paying it forward by helping others in life. I
plan to continue volunteering for the entirety of my life and I pray
that I will be able to accomplish my goal of going on medical mission
trips.