Name: Logan Earl Fields
From: Hamilton, Ohio
Grade: 10 (12 in 2017-2018)
School: Ross High School
Votes: 0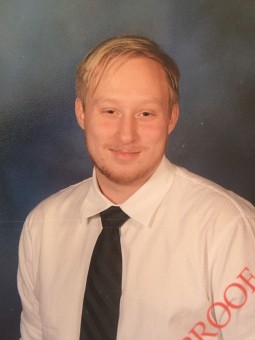 Logan Fields
Ross High School
Hamilton, OH
How to Accidentally Fall in Love with Volunteering
When I was in the 7th grade my church got a new children's pastor. I was hardly 14 and
able to hold a real conversation with an adult when he asked me to do
tech and media for our church's children's program. Timid in my
youth, and scarred to death of failure, I showed up a week later for
orientation and to help with what I thought would be a menial and
useless task. Little did I know that five years later I would
continue to be heavily involved- volunteering over 80 hours a year to
the cause.
I love volunteering with children because it gives me a chance to have
a higher impact on the next generation. Although my given
responsibilities are tasks such as running the lightboard, the
soundboard, queuing music and making sure all technical aspects of
the service are met, the more intricate, yet subtle moments of
playing tag with the kids in between service or dancing to the music
is much more rewarding for me. It is in this way that I can look
deeper into myself and at the things I desire, and have a greater
appreciation for childlike simplicity and courage. Not only is that a
satisfying experience in volunteering, but also one of the most
beautiful experiences in life altogether. Knowing that I'm
investing my time in something (someone, really) who will look back
with admiration at the life-long truths presented to them gives me
more than enough incentive to continue each week.
Ultimately the most cumbersome issue I've had with volunteering is the amount
of adaptation needed due to leadership changes. Throughout my time
volunteering there has been 3 official changes of administration, and
many more substitutions in between these changes. Learning how to
adjust to different social climates and policies over the years has
definitely helped form who I am as a person- not to mention the
amount of relationship building that is necessary with these things.
In many other lights- thinking on my toes, taking good instructions,
being able to direct others in a respectful but stern way- I have
been bettered for the rest of my life by volunteering with these
children.
To me, forward looking means focusing on the future by choosing to have
an impact on the things around you now. In this way my volunteerism
has been very forward looking, not only because I have influenced the
children of my community, but also because of my aspirations to get a
pastoral degree in college and eventually start my own children's
ministry as a pastor. It is through the goodwill of these children's
lives that I wish to make better families who are full of love and
acceptance, rather than families separated by indifference and
misunderstanding of one another- a sight I have seen too many times
now. It's not religion, but guidance and hope, that make a
difference for me.