Name: Bridget Rossignol
From: gorham, Maine
Grade: 10
School: gorham high school
Votes: 18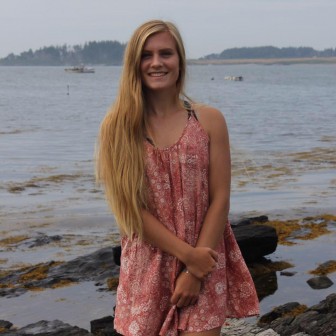 How
Volunteering Positively Affected My Life
There
are many aspects of my life where I give my time to help others. To
me, service in a religious sense is very important. To serve God is
to serve others. I have carried out this mission in many ways, and
continue to do so often. Most recently I traveled to upstate New York
to serve on the staff at a summer camp for one of their fall weekend
events. The organization is called YoungLife, which can be found
worldwide. There, I served food and set up meals for around 500 high
school students. This was very impactful for me because I got to take
part in giving students the best weekend of their life, just as I had
experienced 3 years ago. YoungLife allows middle and high schoolers
to experience the glory of God, and have a great time with hundreds
of kids their age. I spent 3 day doing that volunteer work, and hope
to have my application accepted to serve these students for a whole
month at one of the summer camps.
I
also coach middle school indoor track athletes every year, helping
them achieve their goals and try new events throughout the season.
This has a similar impact on me, because ever since the beginning of
middle school, when the high schoolers helped me, I knew that was
what I wanted to do when I was a high school runner. There is not
much out there that makes me happier than seeing the joy on kids
faces when they achieve their goals, or when a new event finally
clicks with them. I have done this volunteer work for the whole 2
month season, for 3 years now, and will do it for their upcoming
season as well.
Volunteering
can be physically and mentally draining, but the joy of helping
others completely outweighs the difficulty and the fact that it is
unpaid work. I look forward to finding new ways to volunteer as I get
older.