Name: Kristen Nicole Lanni
From: White Hall, Arkansas
Grade: 10th Grade
School: White Hall High School
Votes: 0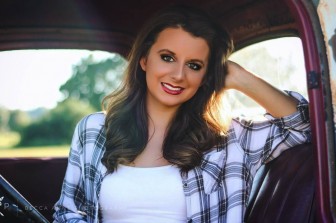 Ever since I was
a little girl I have always loved performing and watching
performances. At the age of 3, I started taking dance classes. Before
that I danced and performed around my house. I used to put on my
hooded bath towel to be Mary and tell the story of Baby Jesus with my
little doll. I never knew my love of dance would impact my life to
such great extent.
My name is Kristen Lanni, and I am 17 years old. I am a member of MK
Studios competition dance team. Although I compete with the studio, I
also volunteer at least 6 hours out of each week helping the next
generation pursue their love of dance. MK Studios also has a
nonprofit, Raising the Barre, that I volunteer with many weekends out
of the year. Each month we provide a free dance class for the
community along with other community service projects such as making
Christmas cards for nursing homes, donating to local canned food
drives, and donating toys to CASA.
I encounter many children through MK Studios and Raising the Barre,
some even with disabilities. This experience has taught me patience
and different ways to work with children because each one is unique.
Without volunteering, I would never have discovered my love for
children. There is always a child that gets frustrated in a class,
but by the end they are doing what they never thought they could do.
Nothing is more enjoyable than seeing the smiles on their faces and
having a new friendship made.

As I finish my High School career, I plan to major in Occupational
Therapy. This will continue to give me a chance to work with
children. Through Occupational Therapy, I can help enhance children's
cognitive, physical, and motor skills to enhance their self-esteem
and sense of accomplishment. I would love to see those challenged
children change "I can't do it" to "I'm doing it" like
the ones I have assisted with through MK Studios and Raising the
Barre.