Name: Corrina Isaac
From: Bridgeport, Connecticut
Grade: 10th
School: Fairchild Wheeler
Votes: 0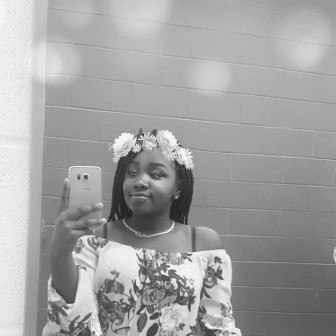 Volunteering.
Volunteering is to freely offer to do something. I see offering my
time as doing my laundry; it has to be done or I would be stuck
without anything to wear. Well in this case, without a purpose on
this earth. Ofcourse, I can go about my day and worry about myself,
but I won't be trying to live up to my full potential. Over the
years, I've volunteered in summer camps, after school programs as a
counselor and even participated in a few food drives. Altogether, my
volunteer experience estimates up to more than 130 hours. I chose to
take part in all activities I've volunteered in because I love to
get to know people of different personalities, struggles, and
cultures. Each time I volunteer, I meet all types of people,
especially children who are all radiant of different types of energy.
Over time, I built a bond with each and everyone in a different way.
This ability has allowed me to be a shoulder to lean on both,
emotionally and physically. Also, volunteering has taught me and
allowed me to change the world, even if it's by changing just one
person's life. Growing up, my family wasn't the most fortunate.
We've dealt with eviction, sleeping in a car, and living in a
shelter, so when I give back to my community by doing something as
little as helping an elderly woman with her grocery bags, I feel
accomplished. I feel as though I've taken my struggle and turned it
into strength.
Of
course, I've encountered plenty of hardships. The most rough day
I've had as a volunteer was on a hot summer day. The oldest child
who was enrolled in the summer camp decided to act feisty and flirty.
With being touched inappropriately, I told him off, pleasantly of
course and immediately reported to the supervisor. This was quite a
challenging event because I was worried about the young man's
consequences. Even though he might have deserved it, my heart isn't
vengeful.
Although
I will pursue the career of an Obstetrician, my volunteer career will
not vanish. As for "forward looking" or in my own words, living
up to my full potential, I have it all mapped out. I will open a
recreational center for the youth. Growing up in povertized
neighborhoods has shown me that violence, gangs, and drugs is the
only place to turn due to the lack of involvement. My "forward
looking" movement will consist of activities such as, dancing,
singing, basketball, etc. Also, my center will have food drives,
clothing drives, and lots of soup kitchens. It's going to be great.
With this accomplishment, rates of violence and young deaths will
definitely be reduced while love will increase within humanity. I
KNOW if I look a few years from now, the world would be changed from
my volunteer services because as long as one life is changed, good is
done. That one life can change another and so on.