Name: Kathryn Miner
From: Milton, Georgia
Grade: 10
School: Cambridge High School
Votes: 0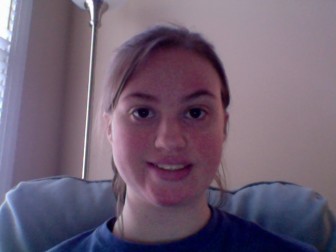 Youth
Forward Scholarship (December 31st)

I most often prefer to volunteer with programs that benefit children
because I have always loved working with kids. I enjoy volunteer
projects that help the underprivileged with food, clothing, and other
necessities, like Foster Cares of Atlanta, North Fulton Community
Charities, and Samaritan's Purse. I volunteer several times a month
with the Beta Club, S.H.I.N.E. (Students Helping Individuals in Need
Everywhere), and my church. My volunteer hours vary by month but
typically range from 4 to 6 hours. I volunteer approximately 80 hours
a year.
My
responsibilities as a volunteer range from organizing and inspecting
donated items to moving and shelving them. These donations eventually
make their way to children within the community or around the world.
My biggest challenge has been finding regular time in my schedule to
volunteer. I hope to move beyond serving occasionally to volunteering
weekly. I get personal satisfaction from knowing that a child
somewhere is receiving clothing, food and other necessities for
themselves and their families. Aside from learning compassion and
generosity, I am humbled and grateful to have experienced the joy and
gratitude of watching children receive the things they need that I
often take for granted.
My
love for children has always moved me to look for ways to interact
with them. I was a preschool room leader in our community church for
several years every Sunday morning. I plan to major in behavioral
psychology and look forward to a career as a child psychologist.
Almost all of my volunteer hours have some connection to children and
children's programs. As a volunteer, I always encourage my friends
and family to get involved in serving with me as much as they can. To
me, "forward looking," means volunteering to impact those in need
not just now, but for generations to come. It also means raising up
new generations of volunteers. I would like others to experience what
a few hours of volunteering can do for just one child or person in
need. I want generosity to become an instinctive feeling so much so
that when someone sees another in need they respond immediately.
I
believe that my volunteer activities have already made a difference
for those in my immediate community. In the next 10, 20 or 30 years,
there will be generations who will remember the donations of food or
clothes they received as children. It is my hope that this will
instill a "pay-it-forward" motivation to give back to others in
need, creating a never-ending cycle of giving.