Name: Dillon M King
From: Wauseon, Ohio
Grade: sophomore
School: Pettisville High School
Votes: 0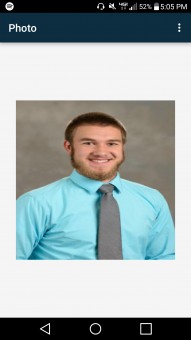 Most
of the volunteer work that I have done has been with young kids in
the different sports programs at our school. I have helped coach kids
from grades kindergarten to sixth grade, in soccer, basketball and
baseball since my freshman year in high school. For soccer and
basketball, we would meet once a week for two hours. For baseball it
would be two times a week and two hours each day during the summer. I
enjoy working with the kids and being able to see an improvement from
the beginning to the end of the seasons. I have heard many parents
say how much their kids enjoy us high school students helping because
they get to interact with the "cool kids."
Not
only do I get to volunteer helping kids in sports, but I also get to
help in the classroom. Through the National Honors Society, we have a
program where we go down to the elementary and read with the kids or
help them with their math or anything else that the teacher tells us
to do. It is always fun to see the joy on the kids' faces after
they are able to solve a problem that they previously couldn't
figure out.
Having
these experiences helped me choose my major of elementary education.
Another reason I chose this major is because my mom is also a teacher
and she often comes home and tells us how poor the home lives of some
of the kids are. There have been several instances where an older
sibling has to get their younger siblings ready because the parents
are sleeping. I hope by going into this occupation I can find a way
to improve their situation. I have been blessed to have an incredible
family and it only seems right to try and help those that are not as
fortunate as I am.