Name: Brooke Elyse Shenkenberg
From: Greeley, Colorado
Grade: High School Freshman
School: Dayspring Christian Academy
Votes: 0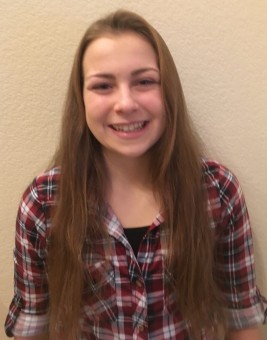 By volunteering as a middle school volleyball coach, my life was forever
influenced in a short period of time. Starting in August and ending
in October, I volunteered a total of 98 hours during the 2016 fall
volleyball season. I assisted the head coach so that each athlete
could reach their maximum potential as a volleyball player. Several
times I served, hit, and played against the middle school athletes,
but my main role was coaching the C-team players. I poured my passion
and heart into each girl on the team. I not only taught these ladies
how play the sport, but to love diligent work and play hard for a
team. If I knew the importance of coaching that season in volleyball,
I never would have doubted whether the position was right for me.
At this point in time, I was swimming club, preparing for my upcoming
basketball season, and working on design team for my Episcopalian
youth retreat. It was a challenge to balance all these aspects of my
life, but once the season began, I knew this was the perfect place
for me. Even though the season was short, I learned how to invest
into people on a deeper horizon, manage my time more effectively, and
coach at a higher level. All those aspects were satisfying to learn,
but the absolute best part of volunteering was helping the C-team
obtain an undefeated season. Each one of those girls worked hard and
earned each win. Seeing each girl succeed was the hands-down
highlight of this opportunity. I will remember what I learned and
loved from this season as step into the next part of my life.
Looking towards the future, I now know I want to become a coach. Even though
I taught volleyball, basketball is my true passion. Because I am
constantly gaining knowledge in basketball, I can teach each of my
athletes' correct skills. Each day coaching, I am changing the
lives of each player. It would not matter if I coached today, in
twenty years, or twenty years ago, my work would make an impact in
the athletes' lives. Through the diligence, resilience, and life
lessons learned in basketball, the athletes can take and improve the
world. In only a few months, volunteering as the middle school
volleyball coach truly influenced my life.