Name: Reggie Martinez
From: Pasadena, Texas
Grade: 9
School: Pasadena High school
Votes: 0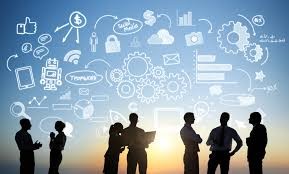 Volunteering is very important because it helps you and it also helps
the community around you. For this reason, it is necessary to have
some community hours to graduate from school. Whether if it's for
entertainment, problems with the community, or other types of
volunteering, it is important to do them because it helps the people
grow and also helps the community grow and also is fun.
For example, I usually do volunteer hours when it has to do with school activities.
The latest community hours I have done has helped me create more
confidence when I'm talking and has also united the people to
create more fun activities for the school. I was volunteering for an
event, called "Burn Sam" which helps create a mood of unity which
is something that anyone would enjoy. This activity helps me feel
better because it made me feel like I have done some work towards the
community and many people attending the event seemed to enjoy
themselves making me feel better. During the school year of
2016-2017, I have only done around 10 hours of community hours, but
those hours made me notice that doing community hours can be fun and
will keep doing them not only to graduate, but to have fun as well.
Volunteering also has different things you can do. For example, in another event
made by the organization "Brighter Bites," there were jobs like
who was going to store the food in the bags and who was going to keep
track of the amount of food in the bags. I was someone who helped
stack the food in the bags. In the Burn Sam event, there were more
jobs like holding a poster and trying to persuade someone to try the
booth and also to be in charge of a booth. There were people who had
to prepare the booths as well. These tasks have helped me notice that
just doing them can help a person develop their interactions skills
and also helps create Ideas for moments that are important and have
to be done under a certain limit of time. For this reason, I value
these opportunities and try best to make the event meet the
expectations of the people who will attend the event or will be
affected by the event.
As I already said, the tasks have helped me a lot but, it has helped me improve in
one thing the most. That thing is communicating with the people that
surround me. For example, back in 9th grade I would always
try to shorten the conversation when someone talks to me because I
was afraid that I would commit and error that would haunt me for the
rest of my life. However, I have noticed that people commit errors
and that the errors I have made can be learned from. For this
reason, I have decided that I will try my best to helps others when
they are in need.
From all the volunteering I have done, I have learned that it is important to
volunteer for your own enjoyment and also to help the community and
yourself grow. That is why I will keep getting involved in the
community.