Name: Abigail Ransom
From: Ambler, Pennsylvania
Grade: 11 (2017-2018)
School: Hatboro-Horsham High School
Votes: 0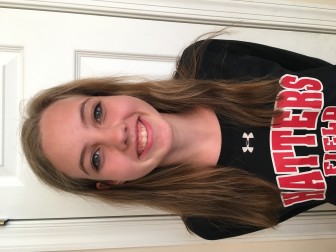 Investing
in the Future

          My entire childhood was spent going to church events, so when I was in sixth grade, I was
overjoyed to find out that I was finally old enough to begin
volunteering with the children's ministry at my church. From
2012-2016, I volunteered in the nursery during the church service one
time each month for about 90 minutes, and beginning in the fall of
2016 until now I have taught first and second graders twice each
month for about one hour. My responsibilities in the nursery mainly
included supervising and playing with children from infant-age 5.
Once I began teaching, I have been required to prepare short lesson
plans and activities and teach them to the children, while attempting
to keep them focused and attentive. This has been my biggest
challenge, as I was given the worst-behaved class (according to even
the Director of Children's Ministries) as my first class. However,
the area that has given me the most satisfaction and taught me the
most has been Vacation Bible School (VBS). Each summer since the
summer of 2013, I have spent approximately 20 hours volunteering with
VBS over the course of a week. More than 400 children attend each
year, and they are split up into small crews of 4-8 children. I have
been privileged to lead a crew of the same group of girls each year
from when they had just finished first grade to this summer, when
they had just finished fifth grade. As a crew leader, my jobs
included supervising the girls, leading them to each station,
participating in or supervising each activity, and planning Bible
activities for them in advance each day.
I volunteered with a forward-looking mindset, which means that I made
short-term choices that I hoped would have long-term effects, by
fostering relationships with each girl during the week of VBS and
even sporadically during the school years. My hope is that I can
foster change in the world by making major changes in the lives of
the girls in my crew by teaching them about God as well as being
there for them as a role model that is close enough to their age not
to be intimidating, but enough older than them to give genuine
advice. I think that if I were to come back in a decade or even
three, my service would have made an impact. The relationships that I
have developed mean a lot to the girls, and I have been able to help
some of them through difficult seasons of life, including one girl
who was struggling with her adoption. I have learned that the little
things that I do and say make a major difference, and that younger
people look up to me as a role model for themselves. These
experiences have influenced my career interests by showing me that I
want to spend my life helping others and making a difference in their
lives.