Name: Caden L Lackey
From: Phoenix, Arizona
Grade: 10
School: Boulder Creek High School
Votes: 0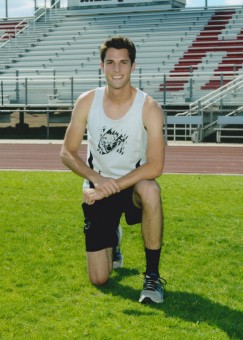 Caden
Lackey
December
4, 2017
Isaiah 6:8 – Here I Am, Send Me

            During the summer of 2017 I participated in an annual mission trip to build a house for a
homeless family in need because I wanted the experience of being a
major part in people's lives. For three mornings in Mexico we woke
up and went to the building site to work on the construction of the
house for ten hours, which added up to 30 hours of volunteer work for
the summer. All of the work, such as mixing concrete and sawing wood,
had to be done with no power tools. I, along with the other
volunteers, participated in every job. My favorites to do, however,
were sawing wood, hammering, and mixing the concrete. One of the
biggest challenges was the language barrier between the volunteers
and the locals. Nevertheless, the work was able to be done by trying
our best to communicate vocally and by using physical actions to give
directions. After the house was completed, religious songs were sung,
but the locals sang them in Spanish while the missionaries sang them
in English. During this time of singing, God really showed me how
amazing it is to help others in need. We all take so much for
granted, and don't step back to see that there are people who don't
have nearly as much as we do. Completing this project and providing
the family with a house left me feeling a satisfaction that I had
never felt so strong before. I learned that people are designed to
help each other; we just need to take the time to do so, and show
others how spectacular it is. My career goal is to be a computer
software engineer, which doesn't provide me with a lot of room to
help others on a grand scale. I plan to try my best and use it
somehow to help others even if it's with simple, daily tasks. My
volunteer activities are not only forward looking for me, but forward
looking for other. To me, forward looking means that you are planning
for your future and the future of those around you. By volunteering,
I set myself up for a path of continuous volunteering because I
increased my desire to help others. Anyone who witnessed my actions
or heard about them could have been inspired as well to assist those
around them in the future. I hope to foster a new era of care that
the world so desperately needs; one where more and more people will
step up to help others even if they receive no kind of payment or
recognition. Decades from now I believe that my actions of providing
a house would have influenced many others to do the same. Upon the
completion of my mission trip I spoke to the congregation of my
church and many people claimed that they were inspired and wish to
have their children do the same for the next Mexico mission trip.