Name: Alexa Cohen
From: West Bloomfield , Mi
Grade: Sophomore
School: West Bloomfield High School
Votes: 7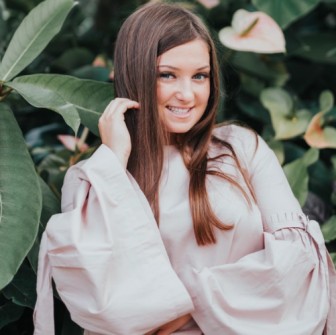 Volunteering has always been a major role in my life. I have
volunteered in old folks homes, autism youth programs, and saving
children's hearts. All throughout high school, I have volunteered a
minimum of 5 hours a month.
My favorite place to volunteer was saving children's hearts in
Israel last summer. I had an unforgettable time playing with all
these kids from third world countries that all had one thing in
common. They all suffered from some type of heart problem from heart
defects to heart diseases. Most of them spoke their native language
and it was a barrier because I could not understand what they said.
The children and I could not speak to each other but we bonded
through other ways. Without verbal communication, it made it
difficult to interact but we played card games, braided each others
hair, and laughed with one another. The laugh and smile on the
children's face was the most satisfying part of volunteering. I had
to be super careful when I help the children recovering from their
heart transplant or waiting on it. The children were smaller and more
fragile than normal and I had to be cautious. It was truly incredible
to see the kids from all around the world get along. I learned more
about open heart surgery, different backgrounds, and how to interact
without a common language.
This volunteering opportunity, in particular, has impacted my outlook
on life. It has lead me to want to become a doctor. I want to see
more doctors help out the less fortunate people from developing
countries. Their health is equally important but their doctors and
medicine do not reflect that. Often the children who were helped in
saving a child's heart were diagnosed as untreatable in their
country but in fact, there is a treatment. My volunteer activities
will foster a more helpful world with better medicine distribution. I
have done more than learn from my experiences but I have used these
skills in my everyday life. I now know how to work with mentally
impaired children, sick people, and elderly people. These volunteer
activities have inspired me to help out or speak out for the people
that do not speak out or help themselves. I am so thankful for all
the volunteer experiences that I have done and the future volunteer
experiences that I will take on.